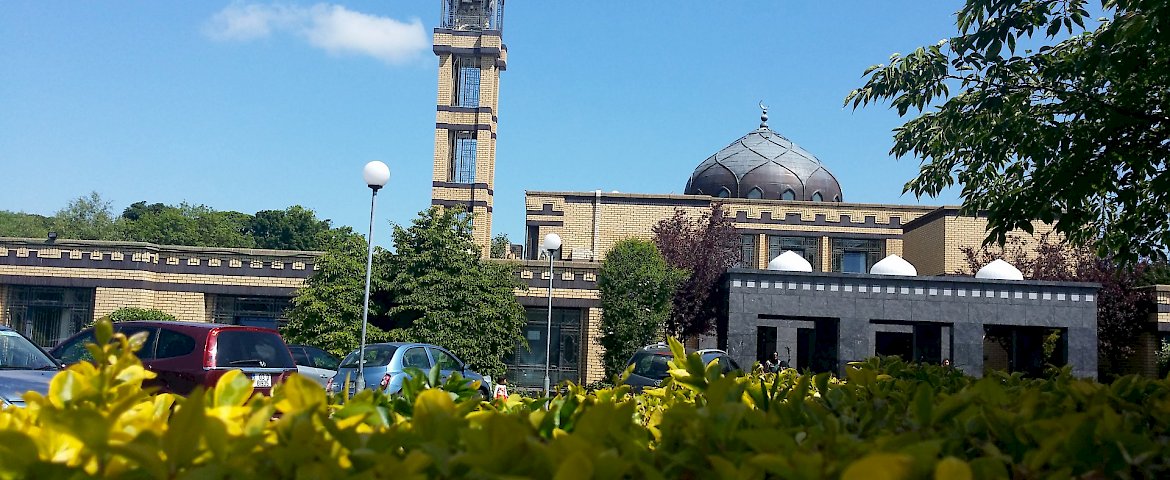 International Purple Hijab Day at the ICCI
The Islamic Cultural Centre of Ireland was delighted to celebrate the 2ndAnnual International Purple Hijab Day, an event initiated by Muslim women across the world as a stand against domestic violence, on Wednesday 13thFebruary 2013.
Due to the importance of the event, attendance was very high with a considerable number of women expressing their joy to be part of the workshops organised throughout the day.
Our guests from different organisations, SAVE, the Health Services Executive and the Citizens Information Centre (Dundrum), spoke on their issue of expertise, providing valuable information together with an information pack which included social welfare and domestic violence guidelines that will be of great assistance to members of the Muslim and local communities.
Refreshments and lunch were provided for everyone, followed by a presentation of a lovely purple gift to all the ladies.
The Islamic Cultural Centre of Ireland would like to thank all those who attended and participated so enthusiastically.