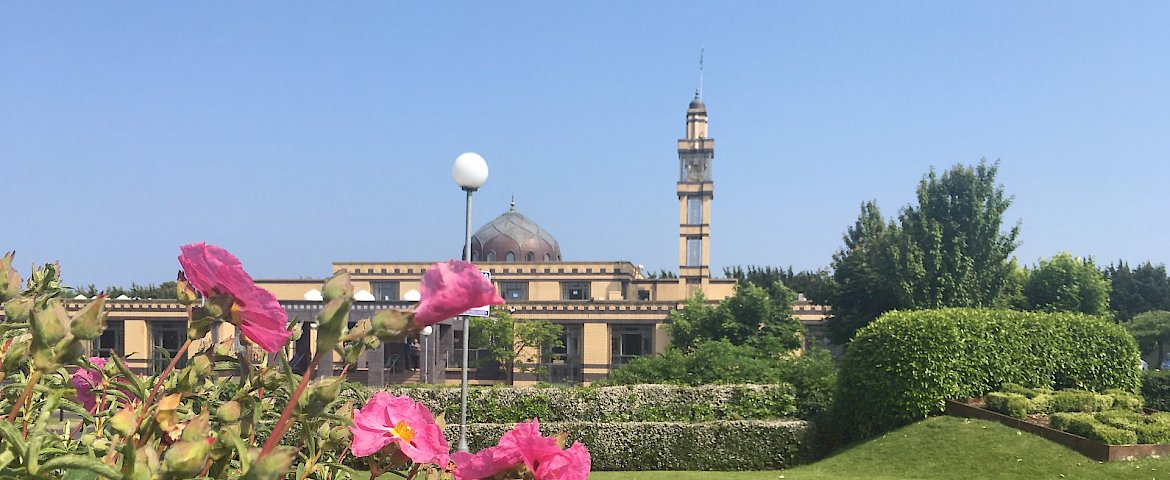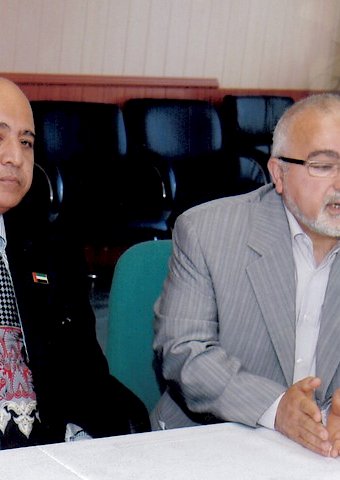 Chairman of Al Maktoum Foundation visits the ICCI
On Tuesday 5thFebruary 2013, Mr. Mirza Al-Sayegh (pictured, far left), the Chairman of Al Maktoum Foundation, paid his first visit of 2013 to the Islamic Cultural Centre of Ireland where he spent nearly two hours meeting with the management of the ICCI.  The CEO of ICCI, Dr Nooh Al-Kaddo (pictured, right), took Mr. Al-Sayegh through the 2012 activities of the Centre and discussed with the Chairman the proposed plan of 2013 which Mr. Al-Sayegh approved.
Mr. Al-Sayegh, during his visit, along with Dr. Al-Kaddo, joined a tour inside the Mosque, where after being introduced by the tour guide Dr. Ali Selim, gave a short talk to the visitors from the Rathfarnham Active Retirement. The Chairman thanked the Centre's management and staff for the efforts they are making in serving the Muslim community and for the role the Centre is playing in helping Muslims in Ireland to integrate and contribute to the wider society.  Mr. Al-Sayegh wished the management and staff of the Centre all the best and success in the near future.