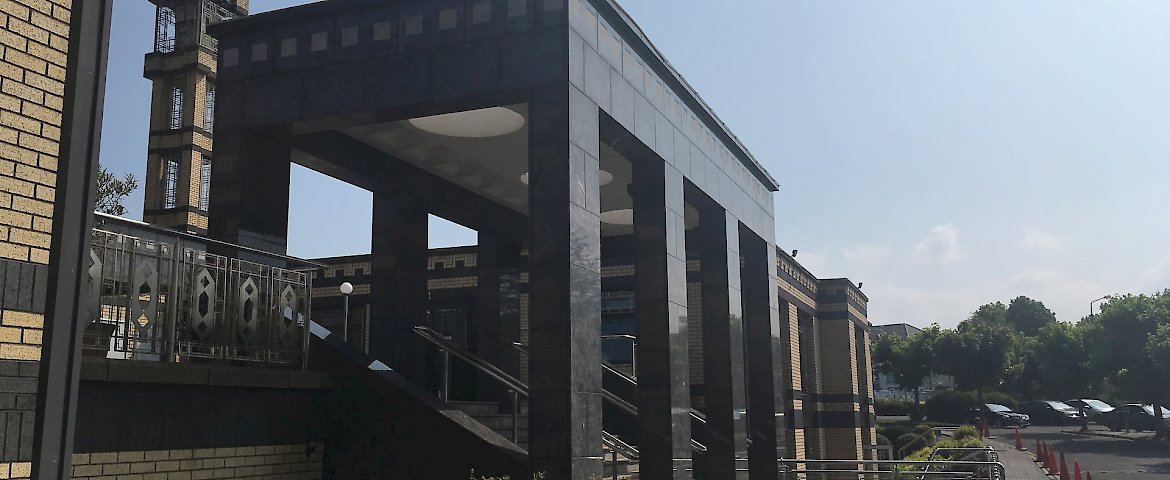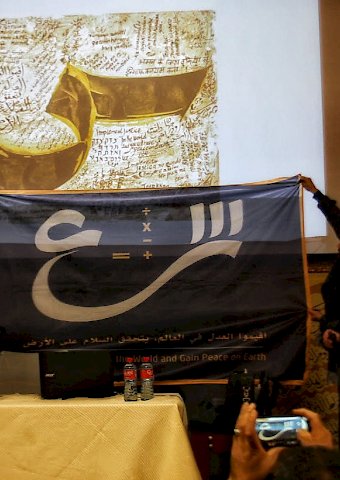 2018 International Arabic Language Day
Islamic Cultural Centre Organised and celebrated International Arabic Language Day on Saturday 15th and Sunday 16th Dec 2018.  The Event included a series of talks, lectures and discussions by renowned International Artists and Speakers Mr Ali Omar Ermes from London and Dr Salah al Moussawy from France.  A large number of people attended the event. 
Number of schools that teaches Arabic participated in the Event by displaying their work, activities and curricular materials in the ICCI Event Hall.  The Schools that participated in the Event were as follows:
ICCI Nurul Huda Quranic School
Muslim National School
Iqra Islamic School
The two Libyan Schools in Dublin
The Algerian School
The Al Bayah School
The main event which was on Saturday included talks and presentations by named speakers and Artists and also talk by Imam Hussein Halawa titled ''Our Beautiful Language''. A number of nasheeds and songs were performed by the Muslim National School Choir which was led by Ms Orla O'Neil.
Mr Ali Omar Ermes is an internationally renowned artist, writer and speaker but above all, he is a thinker who never restricts his objective. In the seventies before he moved to the UK he wrote constantly and published in Arabic, he continues to write on various issues in both Arabic and English.  Ermes delivers speeches at national and international conferences.  Ali Omar Ermes travelled in 1967 to England to further his education, he went to the Plymouth School of Art and Design in 1970 and later attended the Central School of Art in London for a short period.  In 1974, as a founding member, he was contracted to work as the visual arts consultant to the festival director for the World of Islam Festival, he travelled extensively to many countries meeting artists, museum directors, calligraphers, craftsmen and various dignitaries and intellectuals across the Muslim world.  Ali Omar Ermes' artworks have been acquired, exhibited and purchased, by the public and private collectors, museums, galleries, individuals and corporations from all over the world.  The list is endless, his work is in  The British Museum" (London, UK), "Ashmolean Museum" (Oxford, UK), "Wereld Museum" (Rotterdam, Holland), "The Hermitage Museum" (St. Petersburg, Russia); "The Royal Tropical Institute" (Amsterdam, Holland), "The Collection of the British Government, 10 Downing Street (London, UK) ramco Oil Co." (Dhahran, Saudi Arabia); "Seoul Calligraphy Art Museum" (Seoul, South Korea); "The National Visual Arts Gallery (Kuala Lumpur, Malaysia); "the Ian Potter museum of art (Melbourne Australia); "The National Museum of African Art" and "The Arthur M. Sackler Gallery", Smithsonian Museum (Washington D.C., USA) and other solo and mixed exhibitions in Denmark, Japan, and UAE.
Dr Salah Al Moussawy is professional Iraqi calligrapher who moved to France over 30 years ago. He is the former head of the Arabic Calligraphy and Islamic decorative arts of the institute of Fine Arts in Baghdad. Dr Salah has practiced calligraphy for over 35 years and has shown his work in several exhibitions including 'week against racism'.
Many of his pieces are inspired by Quranic Verses by poets such as Rumi and Muhammed Darwish
A nine-year-old Moroccan girl Maryam Amjoun also participated in the Event via video conference call talking about the importance of reading and the Arabic Language.  Maryam had won a prize in Dubai in a reading competition.  Maryam beat 16 other finalists all under 18 from across the Arab world to land the top prize in the third annual Arab Reading Challenge.
On Sunday 16th Dec 2019 Dr Salah Al Moussawy held an Arabic Calligraphy workshop, over 20 enthusiastic people attended the workshop and they were very keen in learning Arabic Calligraphy.  It took almost the entire day for Dr Al Moussawy teaching them the principals and the basics of Arabic Calligraphy.