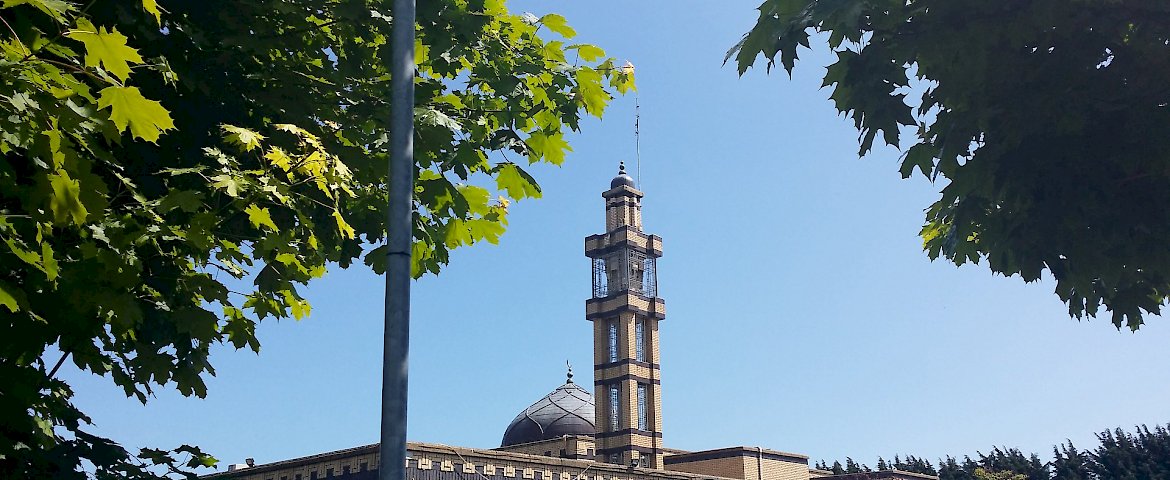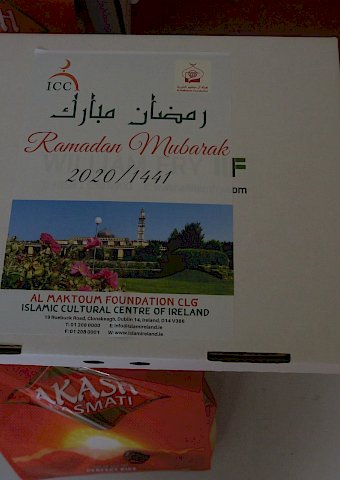 ICCI ~ A Helping Hand During Ramadan
ICCI Donations of Ramadan Food Boxes: 
In keeping with the spirit of Ramadan and following the advice of the Prophet Muhammad (may Allah's peace and blessings be upon him) the Islamic Cultural Centre of Ireland put together boxes of food staples for distribution to members of the community to assist them during the month of Ramadan. 
Some of these donations also went to Muslim Sisters of Eire to help them in their provision of food for those people that they are helping during this time of difficulty. 
ICCI Donations of Hot Food ~ Feeding the Heroes:
Last Friday, ICCI  provided 50 hot meals to St Andrews Resource Centre in Dublin 2 and 50 hot meals to St Mary's Hospital in the Phoenix Park for the healthcare workers there.
ICCI has  committed to continue providing 200 hot meals in total to the healthcare workers in St Mary's Hospital, twice a week on Mondays and Fridays, for the coming weeks inshaAllah. May Allah reward them for the difficult job that they are undertaking and keep them safe and in good health.
Hot food was also provided on two occasions to those working on the COVID-19 contact tracing in UCD. 
Assistance needed?
If you or anyone you know in the community is struggling or in need of help during this time, please do not hesitate to contact us. You can email us on: info@islamireland.ie or call us on 01-2080000.
May Allah accept our deeds and yours and keep us all healthy and safe during this time. We look forward to meeting again on the other side of all this, bi idhnillah. Remember, increase your dua and good deeds during this time and Stay Home, Stay Safe.