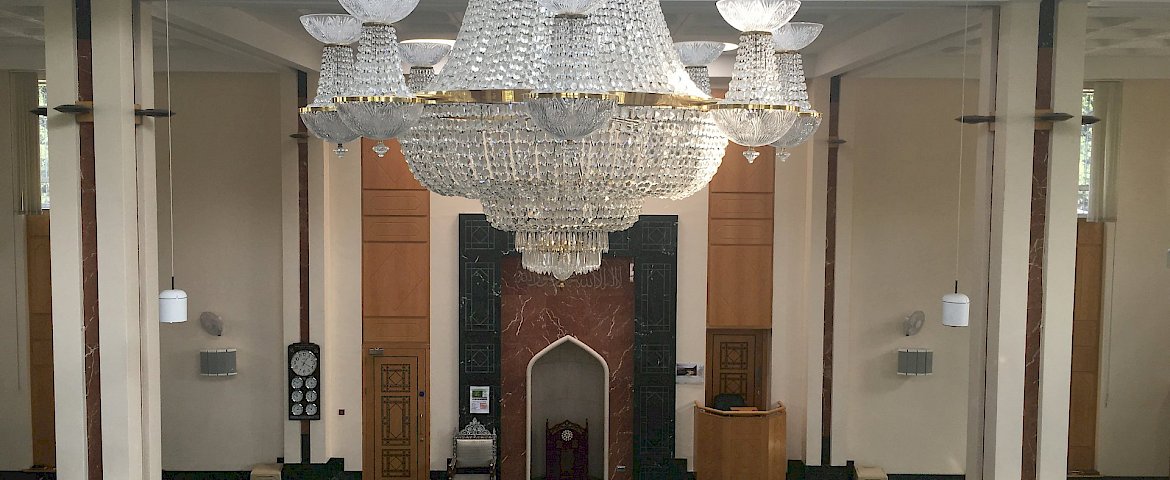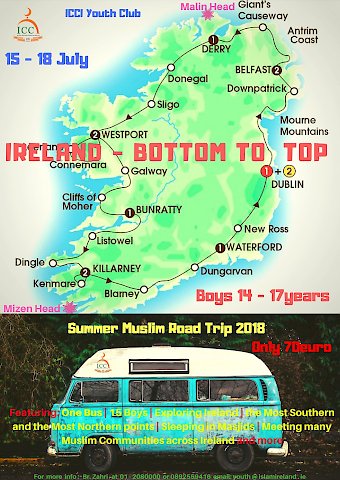 Boy's Youth ~ Ireland Bottom To Top
The Boy's Youth Club of ICCI is excited to announce the first ever Summer Muslim Road Trip for boys titled:
"Ireland Bottom to Top"
Why: One Bus | Friends hitting the road for 4 Days | Exploring many interesting places in Ireland | Reaching the Most Southern and the Most Northern points of Ireland | Sleeping in Masjids | Meeting many Muslim Communities across Ireland and more…
When: Sunday 15th July until Wednesday 18th July 2018 (4 Days);
Where: From Mizen Head, the Most Southern part of Ireland to Malin Head the Most Northern part of Ireland.  Visiting many interesting places in between. Sleeping in Killarney Mosque, in Ballyhaunis Mosque and Letterkenny Mosque.
Who: Boys: 14 years – 17 years
Fees: The contribution of the cost for each participant is €70 
Registration: Places based on 'first come first serve basis' - Limited places!
Deadline for registration and payment: Friday 13th July 2018.
To register: fill in the form attached below and return it completed together with the fee of €70 to the ICCI Youth Department or the Reception of ICCI.
The Bus will leave from the ICCI on Sunday 15th July 2018 at 7am.
Returning on Wednesday 18th July at around 7:00pm inshaAllah