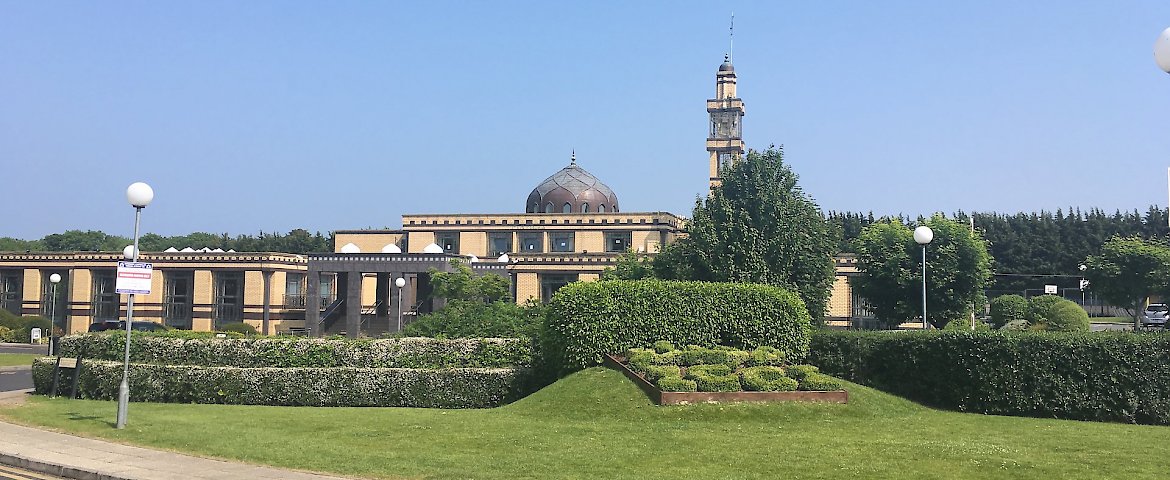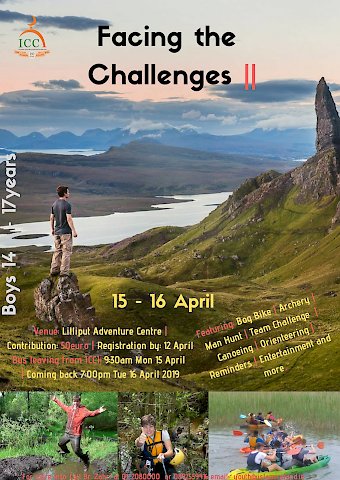 Boys Youth: Spring Break Adventure Trip
Spring Adventure Trip for Boys 14 – 17years
Following the success of our Winter Challenge Trip, the Youth Club of ICCI presents it's next exciting Adventure Trip for boys titled "Facing the Challenges ||".
The Trip will take place at the edge of the beautiful lake "Lough Ennell" in the Lilliput Adventure Centre in Co. Westmeath.  
When: Monday 15th April until Tuesday 16th April 2019
Where: Lilliput Adventure Centre, Mullingar, Co. Westmeath
Who: Boys: 14 – 17 years
The Trip will be Featuring: Bog Bike | Archery | Man Hunt | Team Challenge | Canoeing | Orienteering | Reminders | Entertainment and more...
Fees: The contribution of the cost for each participant is €50 
Registration: Places based on 'first come first serve basis' - Limited places!
Deadline for registration and payment: Friday 12th April 2019.
To register, fill in the Parent consent form and return it completed together with the fee of €50 to the ICCI Youth Department or the Reception of ICCI.
The Bus will leave from the ICCI on Monday 15th April 2019 at 9:30am.
Coming Back on Tuesday evening, 16th April, at approximately 7:00pm InshaAllah
Limited places.
Register now! Application form attached below.
~ Zahri