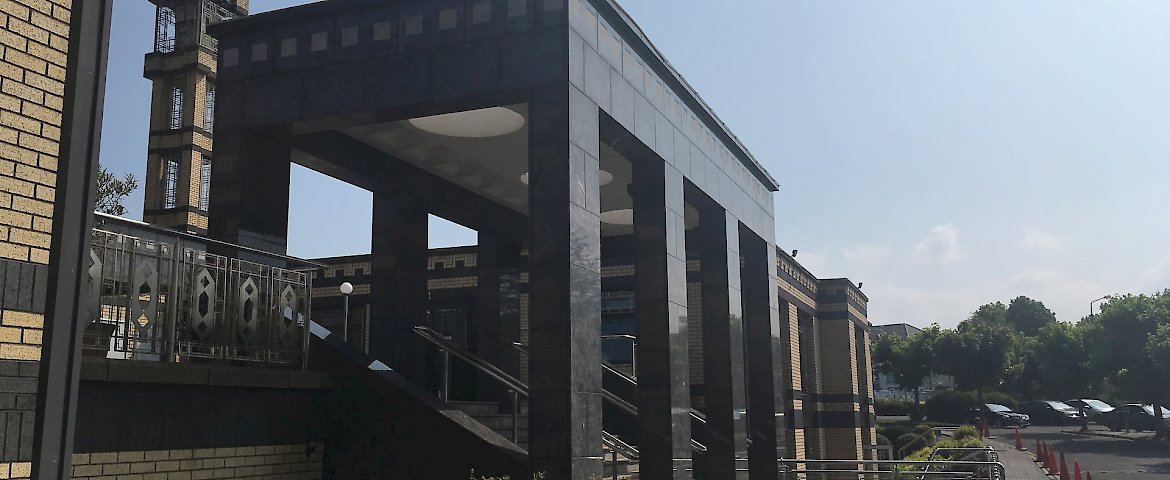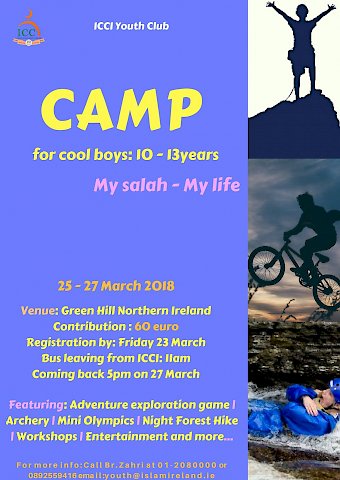 Camp for Boys 10yrs - 13yrs March 2018
The Youth Department of ICCI is pleased to announce the next camp for boys 10 – 13 years, with an outdoor adventure challenge.
The Camp will take place at the Green Hill YMCA Adventure Centre Newcastle Co. Down, Northern Ireland.
We will explore nature, and our salah and why Allah created the nature, and why we pray, hence the theme is "My Salah – My Life " 
There will be plenty of adventure type team-based competitions, adventure exploration games, archery, taking part in the sky-park, night walks, Islamic reminders, sports, entertainment and more.
When: Sunday 25th March until Tuesday 27th March 2018.
Who: Boys  10 – 13 years
How: Register Now! Limited places -  first come first serve 
Cost: €60

Deadline for registration and payment: Friday 23th March 2018.
To register, complete the application forms (there are two required) which can be downloaded from below and return them completed together with the fee of €60 to the ICCI - Youth Department. 
The bus will depart from the ICCI at 11am on Sunday 25th of March.      
Places are limited. Register now!