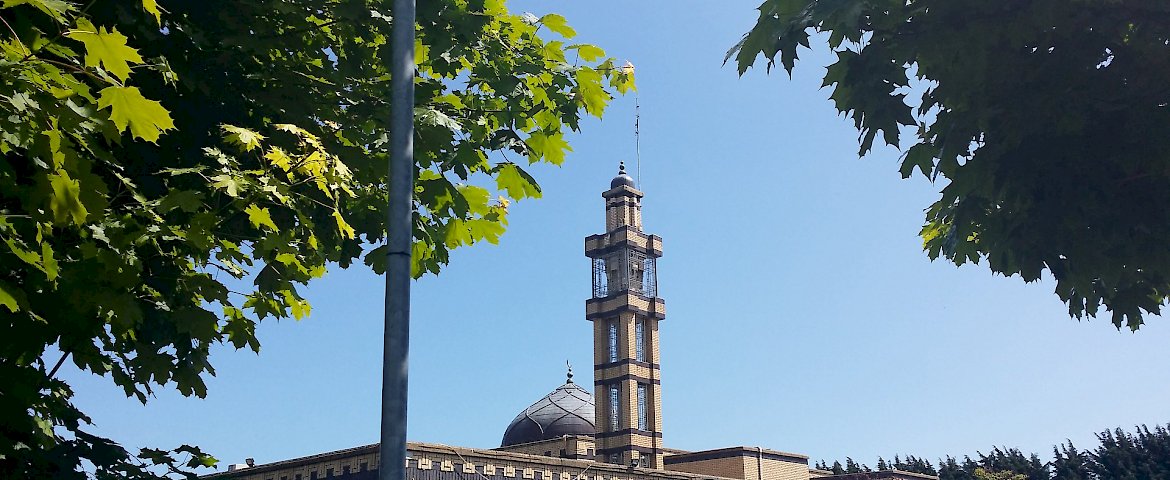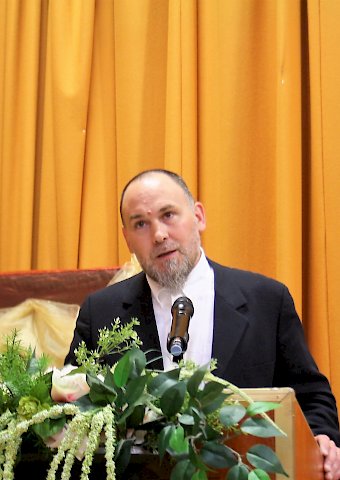 Cyber Safety Event - May 5th 2018
The ICCI organised a series of talks and workshops on Cyber Safety with two main guest speakers Dr Timothy Gianotti (US) and Ms Cliona Curly (Eire). These talks took place on Saturday May 5th.
We had the pleasure of having Irish Sign language interpreters for those attendee's who needed it. Dr Ali Selim translated for those who required Arabic/English.
The day opened with a beautiful recitation of Qur'an from a Nurul Huda Qur'an School student Abdur Rahman Al Mahmi. He recited  verses 7 – 10 of Surah Al-Mujadilah.
Dr Nooh Al-Kaddo CEO of the ICCI gave the welcome speech, detailing the importance of cyber safety in the home and the importance of parents especially educating themselves about such a subject.
Sheikh Hussein Halawa Imam of the ICCI spoke beautifully about the importance of time, and how we must use our time wisely. The take home message of his short speech was to be mindful of our time and to remember that it cannot be taken back. Time is precious and we should make a promise to  ourselves that we won't waste any of it.
Ms Cliona Curly of CyberSafe Ireland gave a detailed talk covering:
what children are doing online
figures from CyberSafe Ireland's annual report
social media and messaging apps with examples
gaming
cyberbullying
loss of privacy/digital reputation
harmful content including online gambling and pornography
online child exploitation
radicalisation
drugs
mental health implications
what parents can do
some useful resources
There was a short question and answer session at the end of Cliona's presentation. Cliona stressed the importance of parents educating themselves, being informed and having those conversations with their children around what they are doing on the internet and how they can be safe. Children/Teens must be able to feel that they can trust their parents without fear of them over reacting so that they can open up to them if they ever have questions or feel that something is wrong.
Dr Timothy Gianotti, associate professor of Islamic Studies, University of Waterloo, spoke about how we can take lessons from the Qur'an and Sunnah, using them to protect ourselves and our families. He asked us to "Imagine a world where we cannot easily distinguish between what is real and what is fake." Such is the cyber world! The online world! How do we protect ourselves? We do so by having Taqwa which can be explained in English as being Vigilantly Mindful of Allah. Imagine if we were mindful, vigilant and conscious of Allah at all times. Imagine how our surfing habits would change. He reminded us that we must be on a path of constant improvement, being mindful and holding ourselves to account. It is very important to self regulate. We as parents give tools to our children so that when they too are older, they can take care of their families when we are no longer here. We must coach them on how to manage the cyber universe. Another gem from his talk was his statement that "Real virtue is what you do when no one is looking."
Dr Gianotti spoke about the coming of Ramadan and reminded us of the verse in Surah Al Baqarah that tells us that fasting has been prescribed for us as it was prescribed for those before us so that we might maintain Taqwa. This is not just a month about abstaining from food and drink. We should also be fasting with our lips so we do not harm with our words, we should fast with our ears so that we hear no evil i.e. the internet should also be something we think about with regards to our fasting. We should fast with our eyes/ears and mouse!
After Duhr prayer and lunch, there were four workshops:
Ms Patricia Bourke covered cyber bullying and signs and symptoms that a child/teen may have if they are a victim of cyber bullying.
Ms Fardus Sultan covered Child Safety online, the signs and methods of online grooming, and the importance of parents teaching their children about these dangers.
Garda Mark Houlihan and Garda Ian Brazil from the Garda Drugs division spoke about drug culture and went through the types of drugs that the youths may come across and the detrimental side effects these have. They brought samples to educate the parents on what these drugs look like.
Detective Enda Sheppard from the Garda Cyber Crime Division spoke about Cyber crime. He spoke about social media, its advantages/disadvantages and the rules governing its use.
Dr Gianotti ended the day with another beautiful talk and reminder. He encouraged the parents to be there for their children, to open the conversation with them about online use, as secrecy is very dangerous. Children should know that if someone is telling them not to tell anyone, then this should be a warning sign for them to tell their parents. What we take in has a profound effect on our hearts, so we need to protect ourselves and our families from the harmful effects that online use can bring. Use it wisely and be vigilant.
Gifts were presented to the speakers in appreciation of their presentations and workshops.
Thank you to all who were involved in making this event a success. If you would like more talks/workshops like this please email your interest to Enable JavaScript to view protected content.