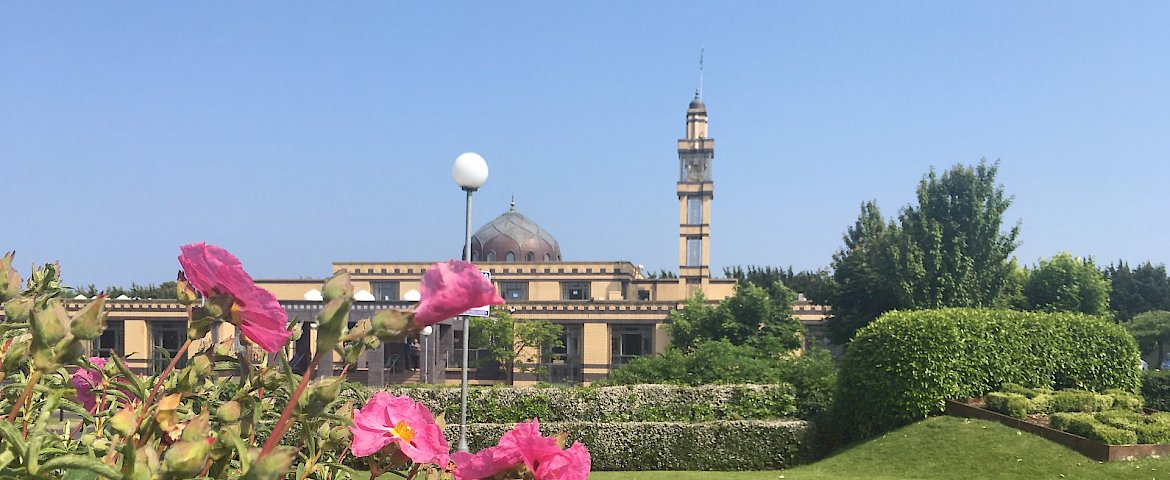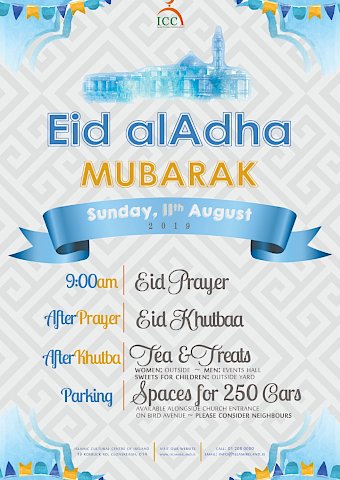 Eid Al-Adha 2019 Celebration
The Islamic Cultural Centre of Ireland wishes you Eid Mubarak!
We are pleased to announce the following programme for the Eid Al-Adha 2019:
---
Eid Al-Adha 2019 day:  Sunday, 11th August 2019
Eid prayer: at 9am followed by khutba in Arabic and English.
Refreshments: Tea, coffee & sweets after khutba 
Parking: The Rugby Club on Bird Avenue alongside the Church has very kindly offered us parking for 250 spaces.  Please ensure that you consider our neighbours and are mindful of where you are parking, considering that other worshippers will be attending the Church on Bird  Avenue.
---
For further details see the poster or contact our office.