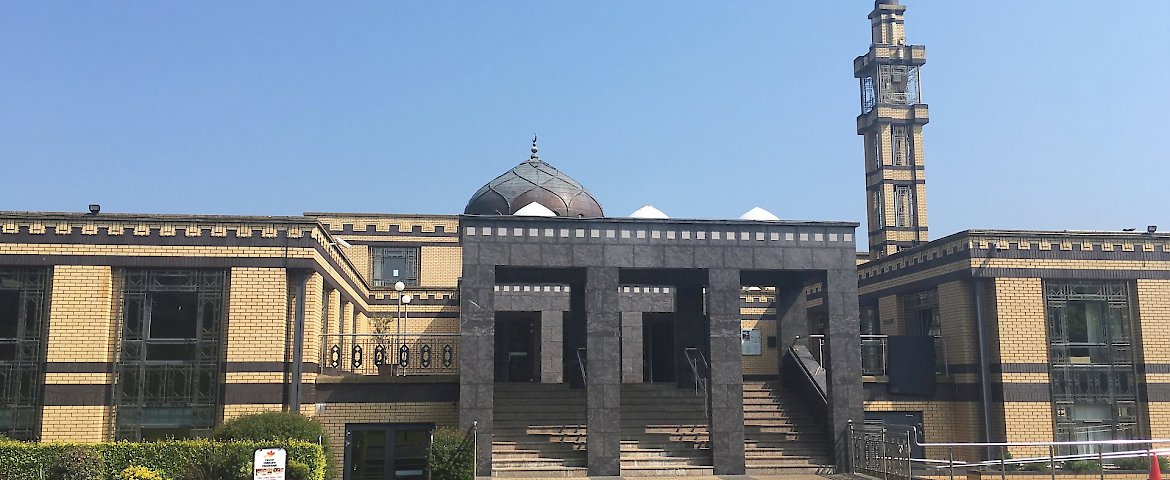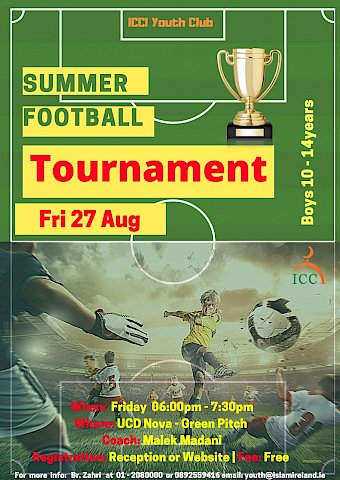 Football Tournament
Dear Parents/Guardians
Assalamu alaikum
The Summer Football School 2021 has come to an end. The last session will be this Friday and will
be marked by a Football Tournament for all the participants. Other boys in the same age can also
participate.
Date: this Friday 27th Aug 2021
Place: Same place NOVA UCD
Time: 6:00pm – 7:30pm
The registration of teams and players will be in the ICCI Reception and on arrival too. Consent form attached below.
Please Note: Football Training will continue throughout the school year.
A new date of the continuation of the football training will be announced soon.
For more information please email youth@islamireland.ie or call Br. Zahri 01 208 0000