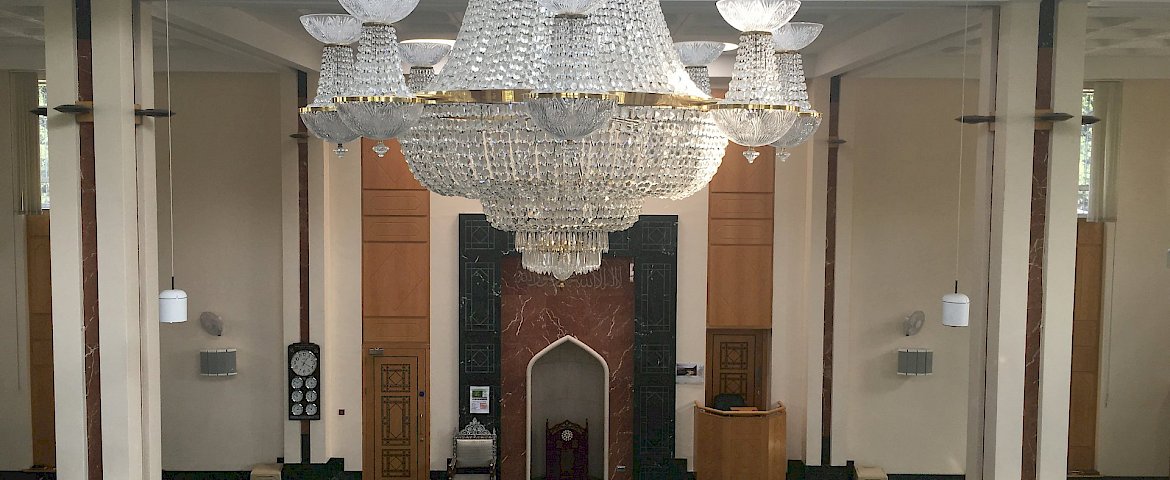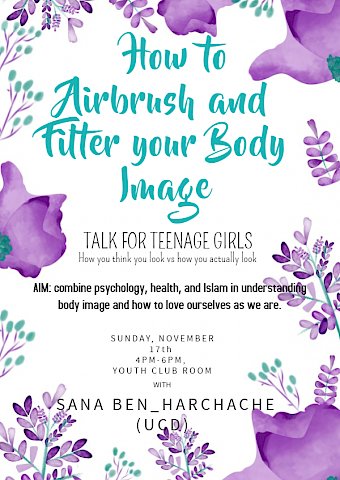 Girls Youth: Talk for Teenage Girls
Following on with our wellbeing theme and the success of our healthy eating talk. The Senior Girls Youth Club (ages 12+) will be having a talk based around self image on Sunday, November 17th at 4pm in the youth club room. The talk will combine psychology, health and Islam in understanding body image in an age appropiate fashion.  It will a fun interactive and informative session. Refreshments will be provided.
The talk will be given by Sr Sana Ben Harache, who is currently undertaking her PhD in University College Dublin.
To register for the talk please whatsapp Sr. Amilah on 0860651387.