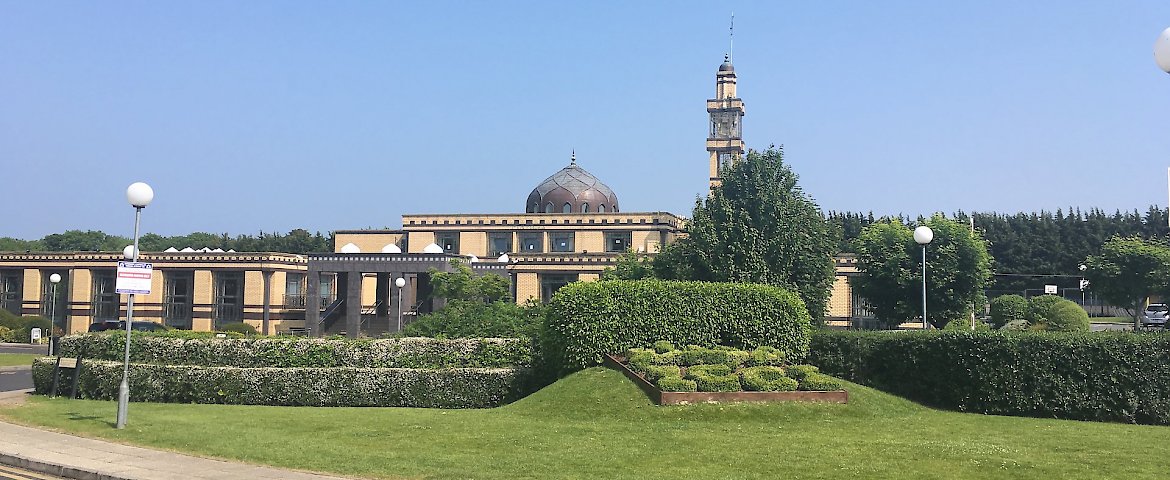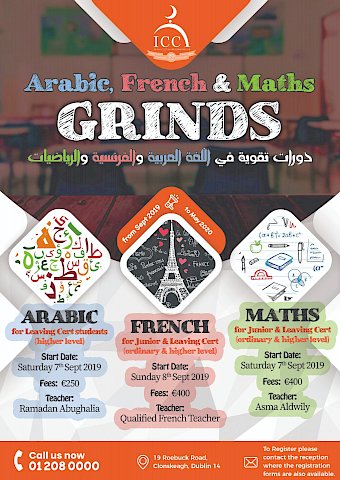 Grinds for 2019/2020
The Islamic Cultural Centre of Ireland is delighted to offer grinds for Arabic, French and Maths for Junior and Senior Leaving Cert students.  The grinds will run from September 2019 to May 2020.  To register and find out more contact our Reception at 01 208 0000.
For the full details please see the poster.