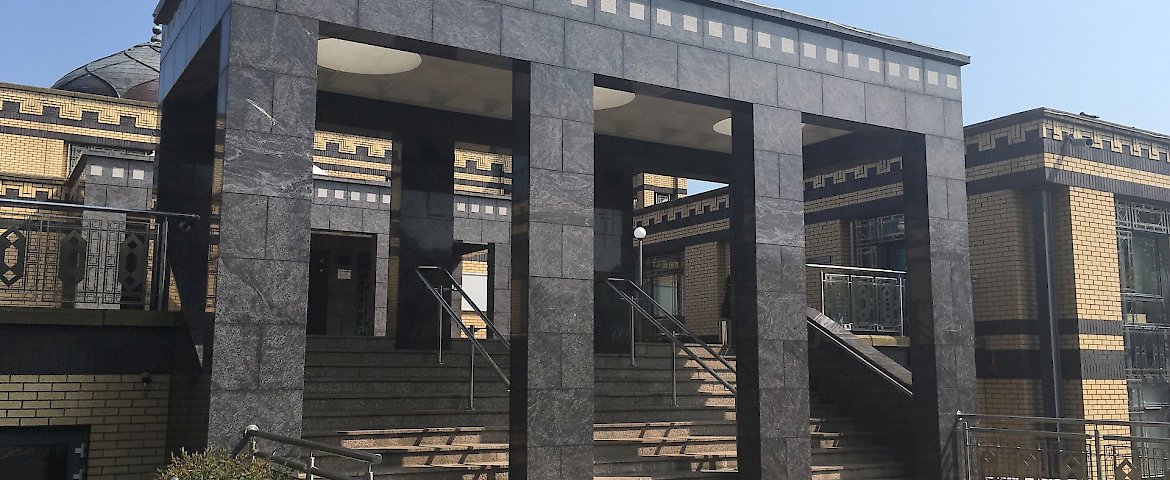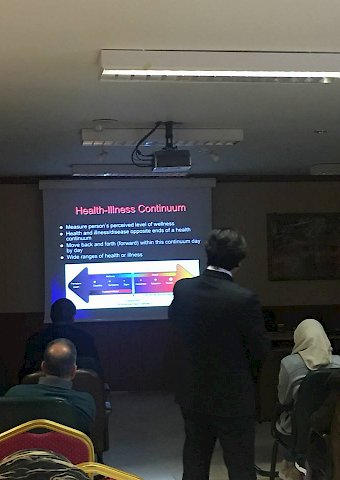 HEALTH AND WELL-BEING WITH DR SOHAIL RASOOL
When Dr Sohail Rasool spoke at our mental health conference in November 2017, everyone wanted him to speak for longer and have time to ask him questions. On Saturday February 10th we had the pleasure of welcoming him back for this purpose. Dr Sohail walked us through the dimensions of health and well-being showing a diagram of how wellness is at the centre of each the following factors:
Environmental
Occupational
Intellectual
Spiritual
Physical
Emotional
Social
He then went into each aspect.
He also walked us through the factors that influence our health and how illness and disease affect both the individual and the family. The importance of taking care of one's self and having even one person we can turn to in times where we need support was mentioned throughout.
After Asr prayer attendees had the opportunity to have an interactive question and answer session with Dr Sohail. His expertise on the subject was extremely helpful to participants and we look forward to welcoming him back again in the future.
~~~~~~~~~~~~~~~~~~~~~~~~~~~~~~~~~~~~~~~~~~~~~~~~~~~~~~~~~~~~~~~~~~~~~~~~~~~
No one needs to journey on alone when they are feeling anxious, depressed or suicidal. It is important for people to educate themselves on these mental health issues and discuss them. Be aware of any signs that are not usual in people that they know, as this could be an indication that they need support, but are perhaps too afraid to say anything, in fear of being judged.
If anyone is suffering, please don't suffer in silence. The community welfare/women's office of the ICCI is open for support and can also advise on outside supports if people would like this information.
We will have similar talks and workshops open to all in the near future.
Upcoming workshops for parents and youth by Jigsaw (the mental health agency for youth) organised by the ICCI youth department are on the following dates:
For Parents - February 24th: "Supporting young people's mental health"
For Teenagers - March 10th: "My mental health: What helps"
Please email Enable JavaScript to view protected content. to register for either of these workshops, making sure to put the workshop you are registering for in the subject line.