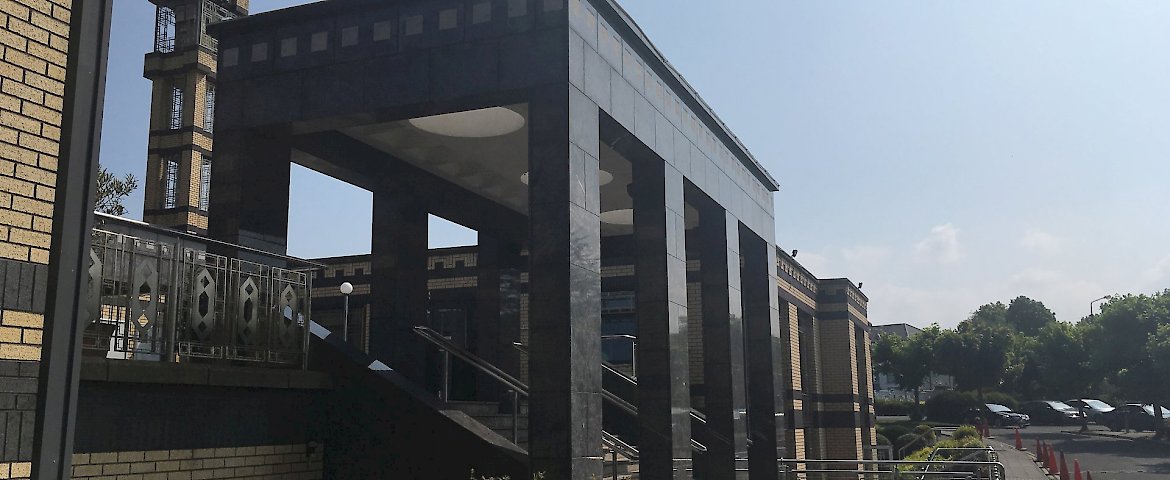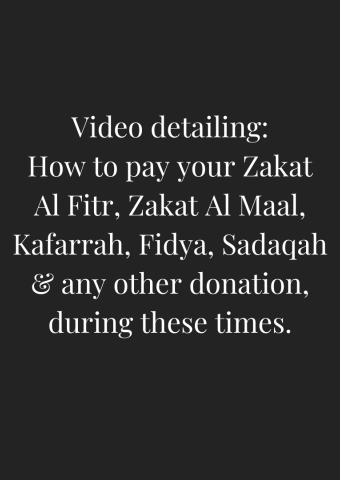 How you can pay your Zakat-ul-Fitr and Zakat Al-Mal in these circumstances
Assalamu alaikum everybody and Ramadan Mubarak
We ask Allah SWT to accept your prayers, fasting, and good deeds in this blessed month Insha Allah.
Every Ramadan many people inquire about how they can pay their donations through the Islamic Cultural Centre of Ireland.
To make it easy for everyone, we have now managed to provide you with multiple methods that you can choose whatever is convenient for you.
This video is to demonstrate and explain to you how to pay your zakat Al-Fittr ( Fitrana), Zakat Al-Mal, and all other types of donations to the ICCI's welfare bank account. Knowing that your donations will be in safe hands Insha Allah and will reach the needy people around the world.
Option 1:  Through an online link (https://islamireland.ie/donate)which connects you to the online donation portal.  Once you enter, different types of donations will appear that you can choose from and make the payment using your bank card.
Option 2:  is you can pay your donations in cash through the wall-mounted boxes in the mosque entrance.  Please note that each box has a label and make sure that you select the right box for the type of donation you are making.  
Option 3: is you can pay with your bank card by using the contactless tap donation bank devices which are located in the ICCI mosque entrance and Grocery shop entrance.  These devices are set specifically for zakat Alfitr-Fitrana and €7 can be paid in each transaction. so you need multiple transactions depending on the number of dependents you are paying for.  
The fourth and last option is that you can transfer your donations to our welfare bank account whose details are shown here.  This account is fully allocated to the welfare monies which will be distributed to the right people and the type of needy people depending on the type of donation the donors specify.
ICCI Welfare account
NSC: 9311 87
Account No: 04418332
IBAN IE02 AIBK 9311 8704 4183 32
We hope this presentation has been clear enough and answers your queries.  However, should you have any questions please do not hesitate to ring or ask a member of staff.
Jazakum Allah khairan and Ramadan Mubarak again.
You can view the explanatory video by clicking the following: Video explaining how to pay your zakah