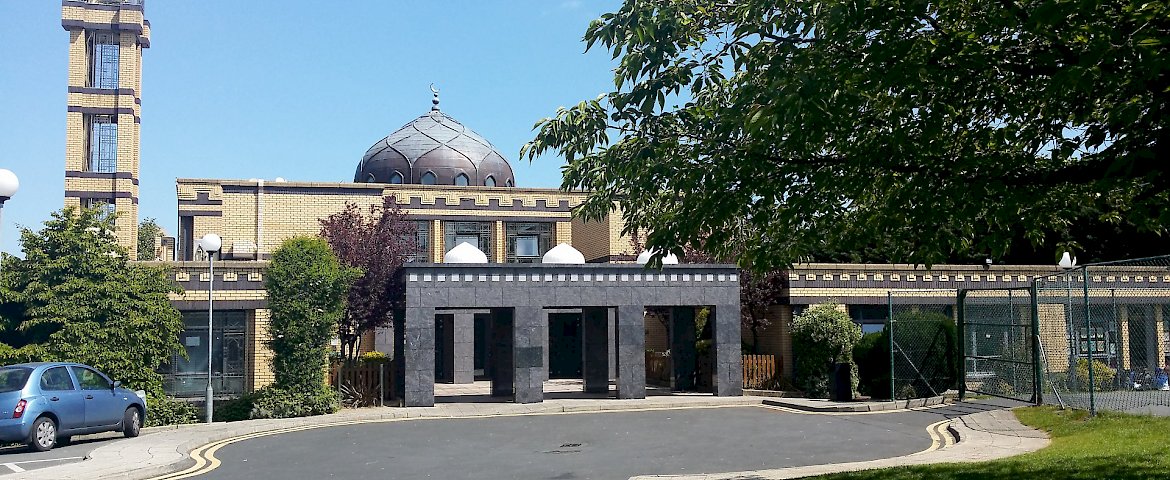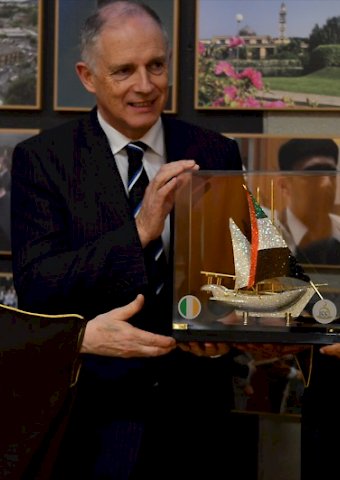 ICCI 20th Anniversary Dinner
Marking the 20th anniversary since its official launch in 1996 by then President of Ireland, Mary Robinson, the Islamic Cultural Centre of Ireland proudly hosted an official anniversary dinner on Monday, 14th November 2016.
Amongst honorary guests were Mr David Stanton, Minister of State with special responsibility for Equality, Immigration and Integration, His Excellency Mr Alsayed Ali Al-Hashim, Special adviser to the Head of state of the United Arab Emirates and Mr Mirza Al-Sayegh, Vice-Chairman of the Al Maktoum Foundation.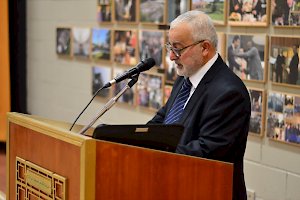 Also in attendance were Minister for Housing and Urban Renewal Damien English, Most Reverend Archbishop Martin, Assistant Commissioner Nolan, Fianna Fáil leader Micheál Martin, Green Party leader Eamon Ryan, TDs John Lehart, Josepha Madigan and Senator Gerry Horkan, Councillor Donal Smith, Ambassadors and diplomatic representatives of various embassies, Sgt David Mc Inerney of the Garda Racial & Intercultural Office and many other esteemed guests and long term friends of the ICCI.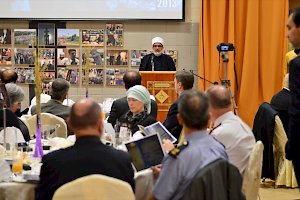 In welcoming all esteemed guests to the event, Dr Nooh Al-Kaddo, CEO of the Centre said that "today brings a new era to the Islamic Cultural Centre of Ireland; an era of optimism and hopes, a time when we will reflect on our achievements and our disappointments".  Undertaking to build on the established relationships Dr Nooh further pledged that the Centre "will continue to contribute positively to society" and "will help in making our community a vibrant proactive part of Irish Society."
Imam Sheikh Hussein Halawa thanked Sheikh Hamdan Bin Rashid Al-Maktoum for his generous donation, which enabled building and work of the Centre possible and he also thanked Mr Mirza Al-Sayegh for his continued and unwavering support over the years.
He also expressed his thanks to Irish church leaders for their continuous co-operation in working for the benefit of whole Ireland.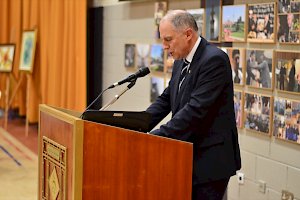 He concluded in saying "we are part of this dear country. We live on its land under its sky. Despite the fact that we have diverse religions and various cultures, we belong to one country. We share our joy, we share our pain and we work together for a better Ireland."
Minister Stanton delivered the keynote speech in which he praised the Centre in exploring "new ways to embed a culture of respect for diversity" within Irish society.
He also said that: "the approach taken by Islamic Cultural Centre of Ireland in organising events serves as an inspiration. I am struck by the unity of purpose displayed by the centre and its management in its determination to become a gathering place for Islamic peoples throughout Ireland and in creating relationships with wider Irish society in order to promote a true understanding of Islam and its values."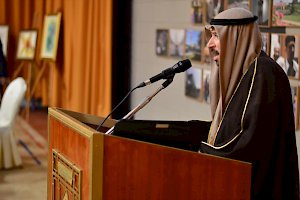 On behalf of His Royal Highness Sheikh Hamdan Bin Rashid Al Maktoum, his Excellency Mr Alsayed Ali Al-Hashim expressed his sincere thanks to Minister Stanton for his attendance at the event.  He also acknowledged and praised continued support of people of Ireland and government officials for the Centre and Muslim community in Ireland, hoping that such relationship will continue in the future, to the benefit of all.
Vice-Chairman of the Al Maktoum Foundation Mr Mirza Al-Sayegh also thanked Minister Stanton, on behalf of His Royal Highness Sheikh Hamdan Bin Rashid Al Maktoum for attending the event.  In funding the Islamic Cultural Centre of Ireland, Mr Al-Sayegh said that Al Maktoum Foundation "prides itself on supporting strong and ambitious teams of people who work to build bridges and commit to establishing firm positive relationships".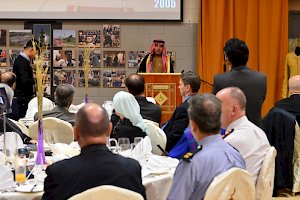 While commending on wide range of services provided by the Centre in promoting the true image of Islam, Mr Al-Sayegh pledged "to continue supporting the positive work of the Islamic Cultural Centre and to commit to providing a welcoming service to Irish society.  We are indeed humbled by the hospitality of the Irish people and the Irish authorities; we will continue to reciprocate by further engaging with authorities and all peoples on issues pertinent to benefitting the whole of society."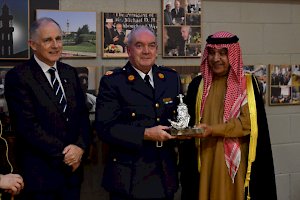 At the end of the ceremony, a number of people were presented with gifts of appreciation for their long-term engagement with the Centre and community.  Among those were Most Reverent Archbishop Diarmud Martin, Garda Commissioner Noureen O'Sullivan (in absentia - Ass. Commissioner Nolan accepting the gift), Sgt David Mc Inerney, Dr Yusuf Vaizi, Dr Ismail Covadia, Mr Gerard Magee, Mr Shaheen Ahmed, Mr Salah Aljaafarawi, Mr Sallam Mohamed Sallam, Dr Hossein Godazgar, Dr Nooh Al-Kaddo, Imam Hussain Halawa, Dr Mohammed Ramadan and Ms Summayah Kenna.