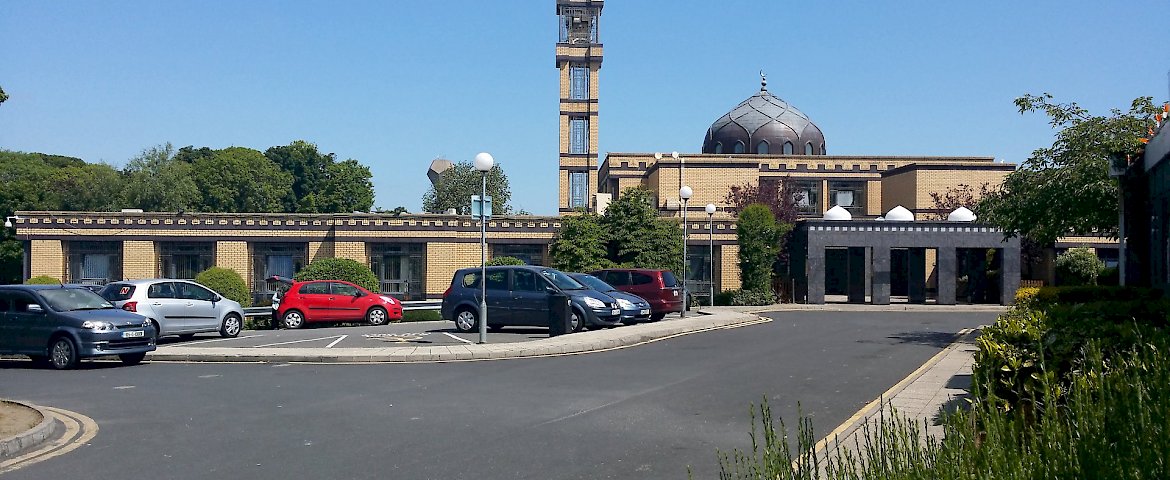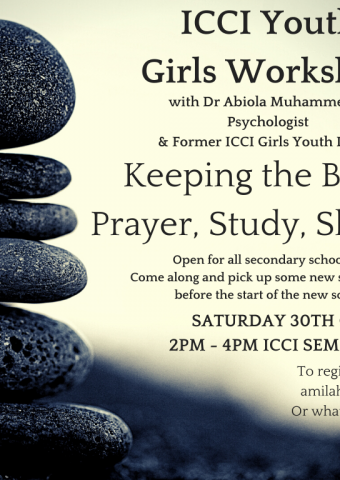 ICCI Girls Youth: Well-Being Workshop
Assallamu alaikum parents/guardians/teens,
As part of the senior girls youth club the youth department has organized a wellness workshop with Sr Abiola on October 30th in the seminar room from 2pm - 4pm. Sr Abiola was our previous ICCI youth leader/girls youth co-ordinator and is now a qualified psychologist mashaAllah. The workshop is titled "Keeping the Balance", and the focus will be on finding the balance between prayer, studies, and life in general.
Everyone lives with varying levels of stress in their lives, and our teens are no different. There is a lot of pressure on them in the times we are living in, and stress and anxiety are becoming more prominent.
Sr Abiola will go through some stress busting techniques and open the conversation with them on ways to cope and find the balance!
It will be a nice space for the girls to meet their Muslim peers in person again, hopefully partaking in and enjoy the discussion, ending the workshop with some light refreshments.
InshaAllah it will give them some tools they can use when they go back to school and in the run up to exam time.
To register you can email amilah@islamireland.ie or Whatsapp 0860651387 with the name and school year of the attendee. For health and safety, physical distancing will be in place, hand sanitizing and please wear your mask when necessary.
BarakAllahu feekum.
~Amilah (community welfare & youth department)