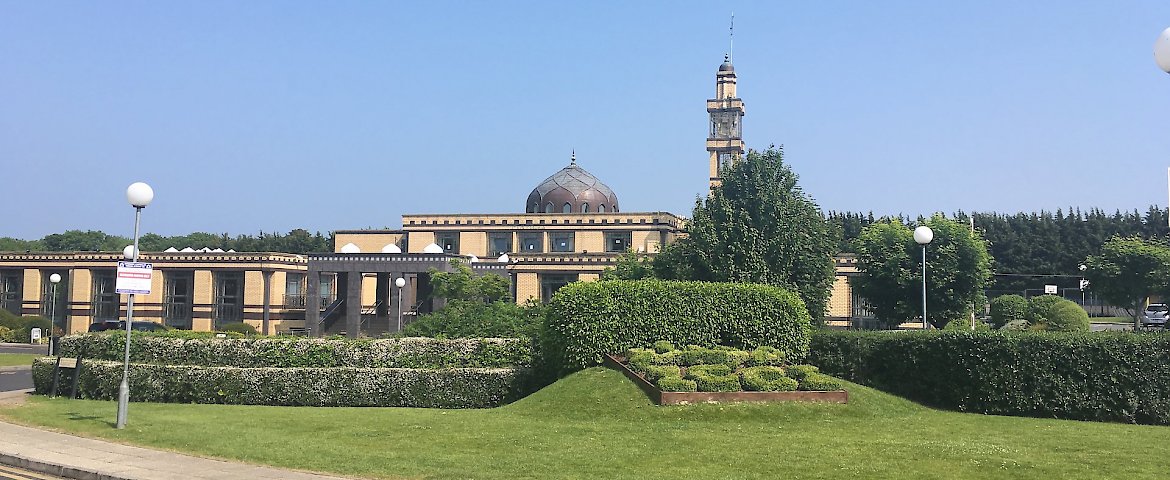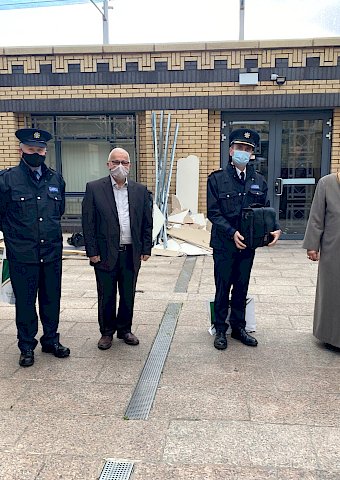 ICCI Welcomes Chief Superintendent Michael Mc Elgunn
The ICCI Management and staff had the great pleasure of welcoming the new Chief Superintendent, Michael Mc Elgunn, to the Centre on the afternoon of Monday, October 27th 2020. Accompanying the Chief Superintendent was Superintendent Tim Burke and Sergeant Darragh Lynch.
The CEO, Dr Nooh Al Kaddo, the Imam, Sheikh Hussein Halawa and Director of Administration & Finance, Ahmed Hasain, officially welcomed the Chief Superintendent and his team to the centre. The visit was initiated by Sergeant Darragh Lynch who liaises with ICCI on a regular basis. 
The discussion revolved around:
how COVID-19 has impacted the Centre and its worshippers 
the Garda continuing to build bridges with the Muslim Community
how strong relationships of mutual trust between the Garda and the communities they serve are critical to maintaining public safety
how community leaders can offer guidance about how the Garda can demonstrate an understanding of issues so as to build trust.