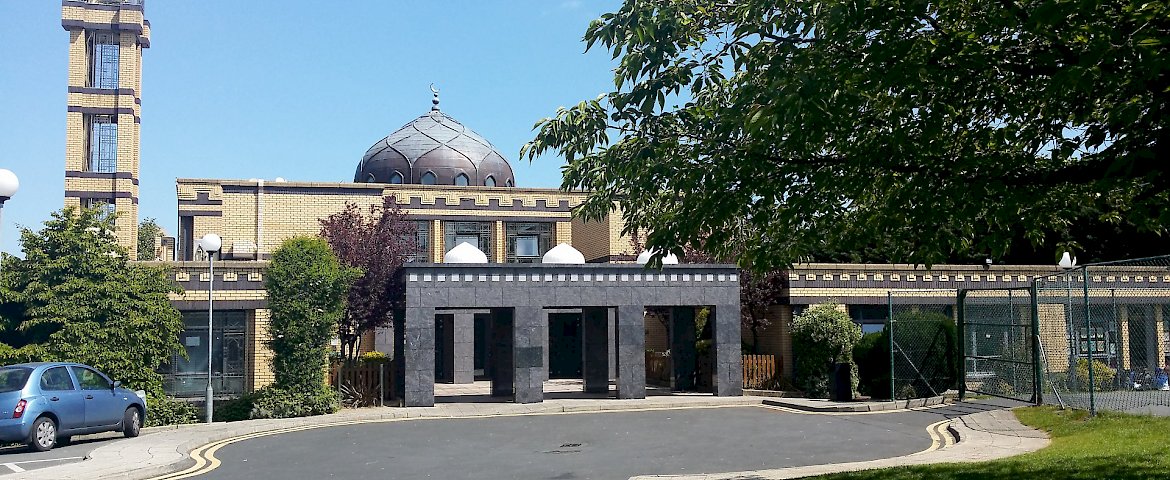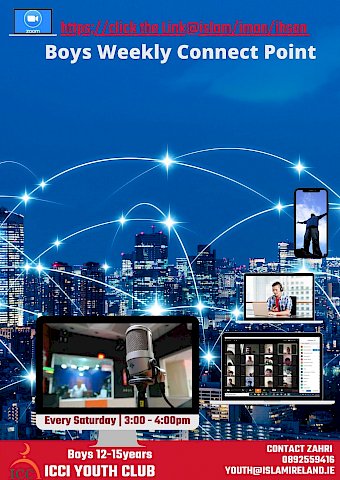 ICCI Youth: Boys Weekly Connect Point
Dear parents. 
Assalamu alaikum
We at the ICCI Youth Club are very excited to announce the restart of our Weekly Recreational Program/Halaqah program for boys.
When: Every Saturday
Time: 3:00pm – 4:00pm
Who: Boys 12 – 15years
Where: Online over Zoom (for now). Link will be sent before the program.
What: The Halaqah will include Islamic reminders on different topics (like Tahara –Cleanlines, Salah-The daily prayers), Stories and lessons from the Quran, Discussions with Q&A, Online quizzes, recreational activities and more.
To join: Every participant will need:
1.            Computer/Laptop – preferable
2.            Smartphone or tablet are also fine
3.            Your son's name and own phone number with WhatsApp (if he has one) to be included in a WhatsApp group for better communication. If he doesn't have one please specify where the Zoom Link is to be sent.
NOTE: Please send any Names and Phone numbers to send me PRIVATELY on my mobile 0892559416
For the success of this Online Halaqah your (Parent/Guardian's) help and support will be most valuable and needed.
If you have any questions do not hesitate to contact me.
May Allah put Khayr and Barakah in this new program. Ameen
Jazakallah khayran
Zahri
ICCI Youth Coordinator