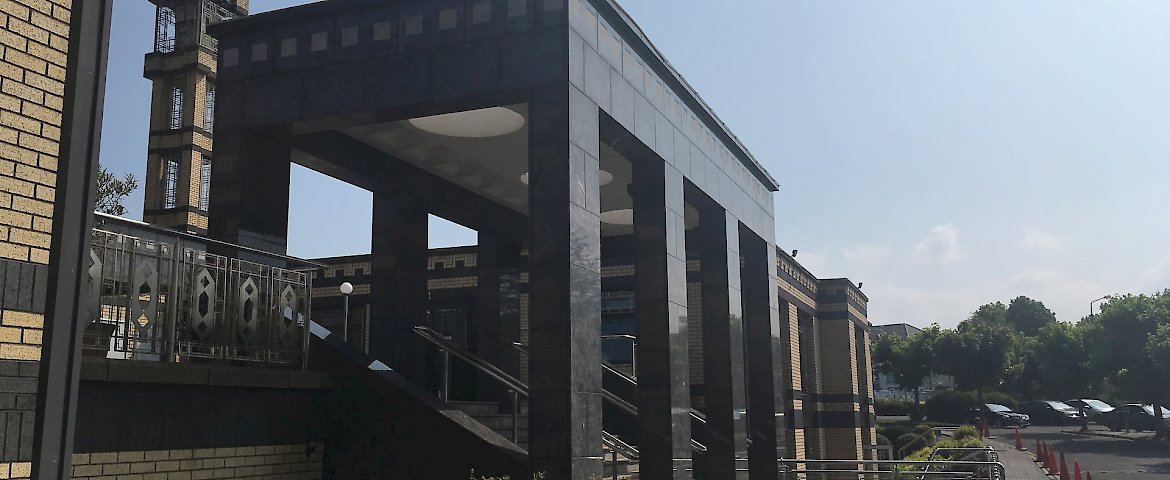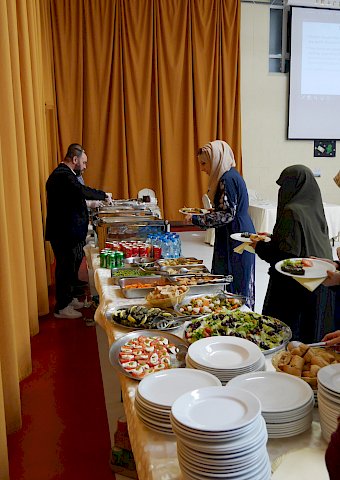 Islamic Cultural Centre of Ireland - Eid ul Fitr 2020
Last Monday, the 25th May 2020, the Islamic Cultural Centre of Ireland had organised a small gathering among staff in the event hall to celebrate the Eif ul-Fitri under the compliance of HSE guidelines.
At 2pm, the ceremony started with a beautiful recitation of the Quranul Kareem recited by brother Al-Hassan.
Following recitation, Dr. Nooh began his speech with Eid ul-Fitr wishes to all staff and their family members at home. He addressed the current issue that is affecting the society in a global scale and strongly advising everyone to comply with the HSE guidelines and the preventions against the pandemic, Covid-19.
This was followed by a speech by Sheikh Halawa where he also gave advise on how to get through this crisis during the isolation and to not feel despair. He also gave words of encouragement to everyone and that we all should use this time to find a way to be more closer to the Almighty.
In addition, Haseeb presented a slideshow presentation of the HSE and ICCI returning to workplace guidelines.
The ceremony ended with beautiful meal and refreshments by Golden Olive Restaurant.