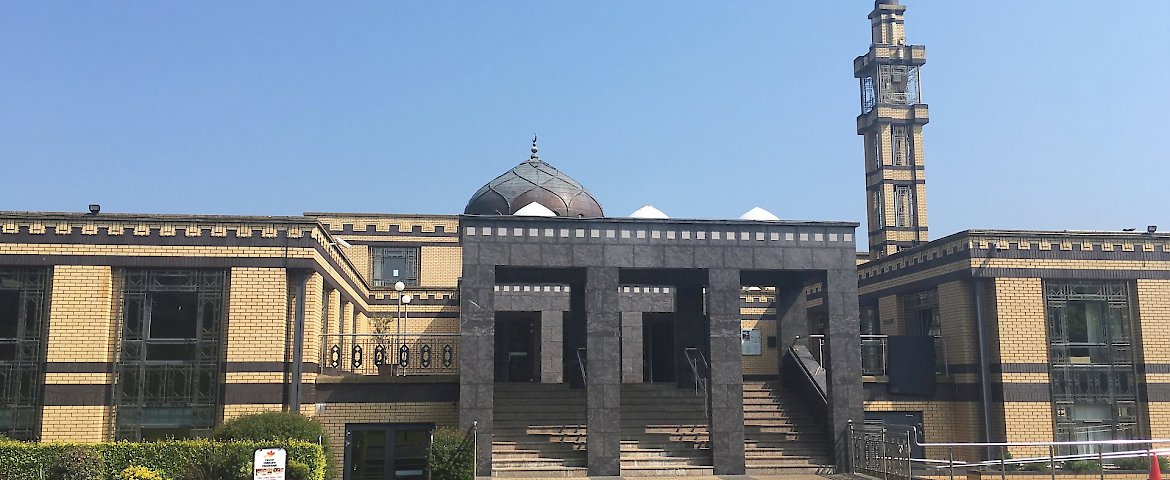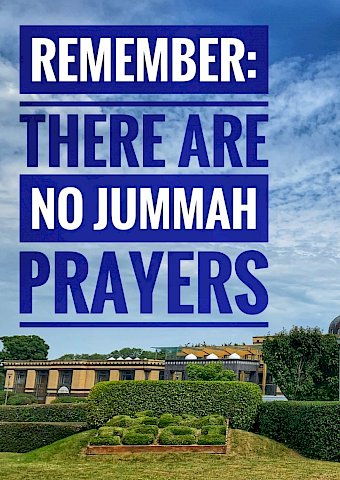 Jummah Announcement: July 2020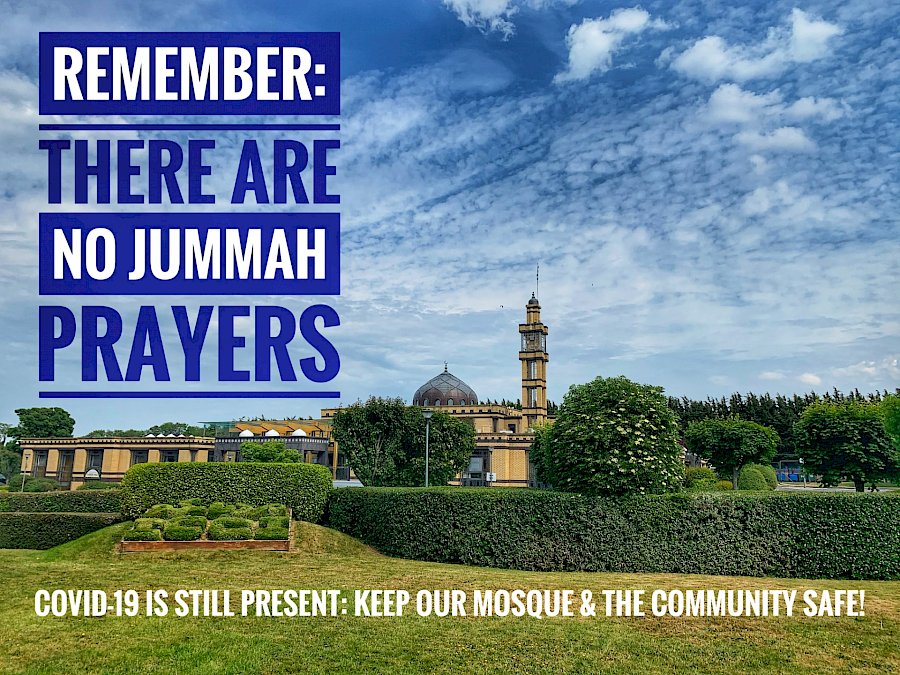 While we are delighted that the mosque is open, we wish to remind all, that Friday prayers (i.e. Jummah prayer) will not be taking place just yet. 
We wish to advise that the MOSQUE WILL BE CLOSED FOR DHUHR prayers on Fridays and therefore we do urge you not to come to the mosque for dhuhr prayers on Fridays.  The mosque will re-open for other prayers in accordance with current health and safety guidelines available here, also presented on our poster below.
As soon as it becomes safe again to have our Jummah prayers, we will let you know.
Thank you all for keeping our mosque and the community safe!