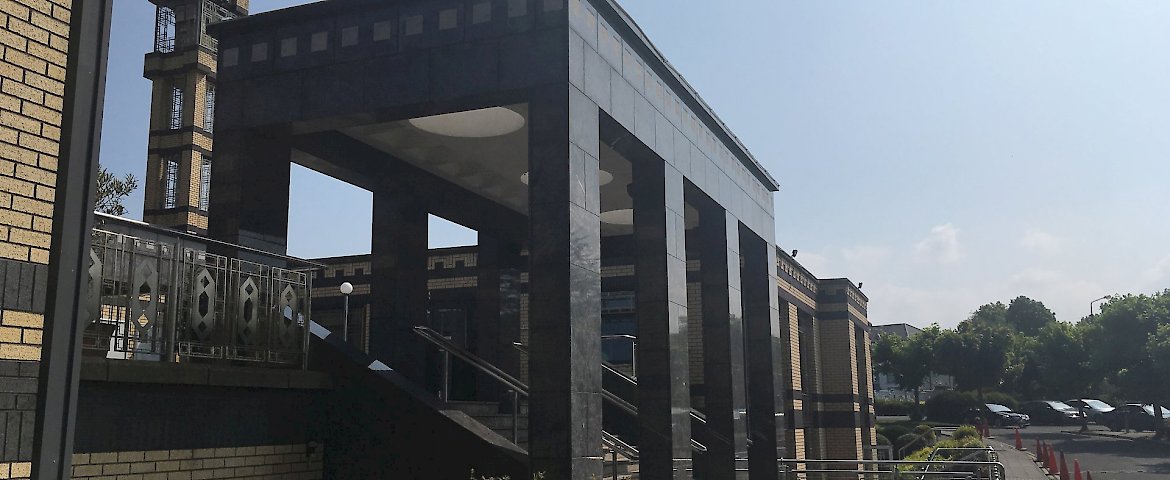 Multi Cultural Day - March 2018
What a day!
The ICCI community welfare office, in collaboration with Dun Laoghaire Rathdown County Council held our annual multi cultural day in celebration of International Week Against Racism on Saturday March 24th. The sun shone down on us the entire day, keeping everything bright and cheerful. The bazaar was held outdoors again this year with different foods and sweets on offer. The Olive Tree Restaurant ran a BBQ with delicious burgers and rolls.
We introduced some changes this year:
The Tug'O'War went down a treat.
Br Said took a break from his stall of perfumes and incenses to treat the children to story time in the seminar room.
Sr Mona wrote names in Arabic Calligraphy for those who wanted to see what their names looked like written in a different script.
Woolly Ward's farm as always brought their larger farm animals which were on the green beside the main entrance. This year they brought their bunny zone indoors, in the small prayer room. The children had great fun petting and holding the bunnies. Many coming back and queuing for more!
The Garda riot van replaced the horses this year, because they were otherwise engaged. The children had great fun trying on the helmets, vests, holding the shields and sitting inside the van.

Prizes were presented to the winners of the tournaments by Cathaoirleach Tom Murphy.
The 'Algerian' team won the Tug'O'War.
Belfast Youth won the football tournament.
Ayman Zirwalli won player of the tournament.
Gda Stewart Temple won goal of the tournament.
Clonskeagh United won the under 10's football.
Sameer won the table tennis tournament.
Ahmed Hasain was runner up for table tennis.
A big thank you everyone who joined us, making the day very special.