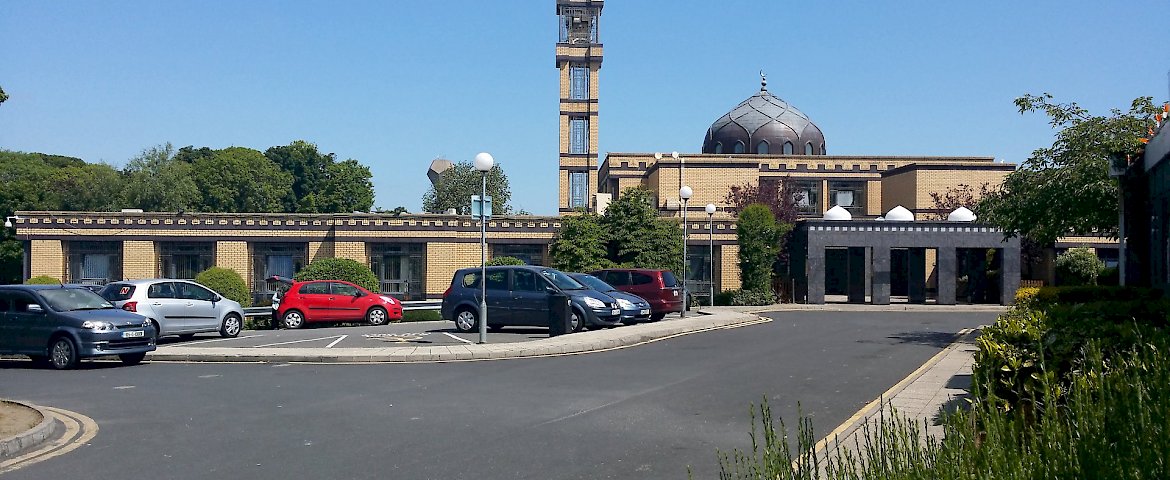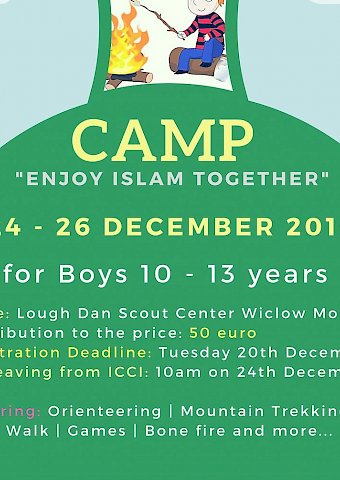 Outdoor Adventure Camp for Boys 2016
The Youth Department of ICCI is pleased to announce the next challenge for boys 10 – 13 years, with an Outdoor Adventure Camp. The Camp will take place at the Lough Dan Scout Centre. The theme of the Camp is "Enjoy Islam Together". 
The program will consist of Adventure type Team-based competitions, Sports, Mountain trekking, Orienteering, Entertainment and more. 
When: Saturday 24th December until Monday 26th December 2016 (3 Days).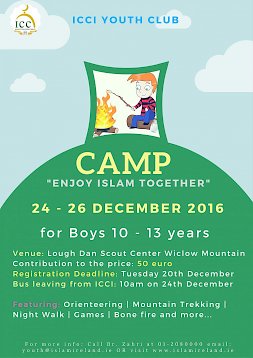 Who: Age group or the participants: 10 – 13 years
How: Register Now! Limited places -  first come first serve 
How Much:  €50
Deadline for registration and payment: Tuesday 20th December 2016.
To register, fill in the form and return it completed together with the fee of €50 to the ICCI - Youth Department.
The Bus will leave from the ICCI on Saturday 24th of December at 10am. Coming Back on Monday Afternoon at around 1pm inshaallah
Places are limited. Register now!