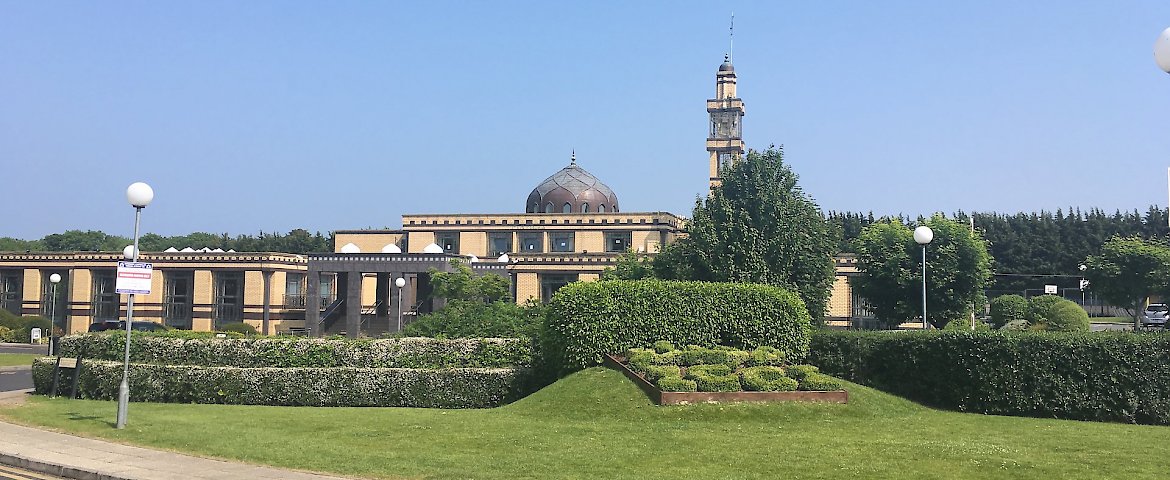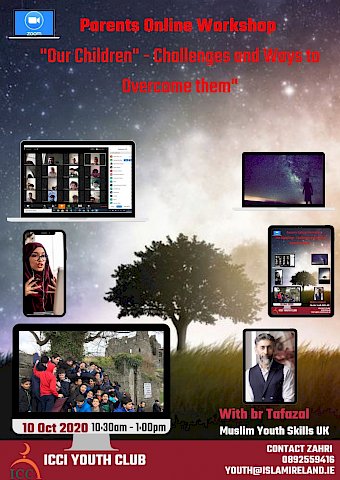 Parents Online Workshop ~ 10th October
Dear parents 
Assalamu alaikum 
The ICCI youth department prays that this message finds you and your families all well during this time.
SAVE the date Saturday 10th Oct 2020.
You are invited to a parents workshop with a title Our Children - Challenges and Ways to Overcome them.
Do we know as parents:
1. The many Challenges we are facing
2. What has worked
3. Who or how We can help ourselves and our children to overcome those challenges. 
In addition to this outline of the training, the ICCI Youth Club will present a short report of the previous activities, its current activities and the plan for the next few months inshaallah. 
To benefit from this workshop and by participating you benefit others from your own experience and all that from the comfort of your home.
We are asking you firstly to register by filling a short survey and secondly to be present on the day of the workshop and take part in the findings of the survey and the discussion InshaAllah. 
The workshop will be *Online* over the Zoom platform. 
The ICCI Youth Club is hosting the training with very special invited guest-moderator, Br. Tafazal Muhammed from Muslim Youth Skills UK.
Please Note: You will find the the Zoom link at the end of the survey and also it will be sent to your email after registering InshaAllah. 
Looking forward for meeting you all there InshaAllah. 
Any questions? Please forward them personally to me. 
Sincerely yours 
Zahri
ICCI Youth Coordinator