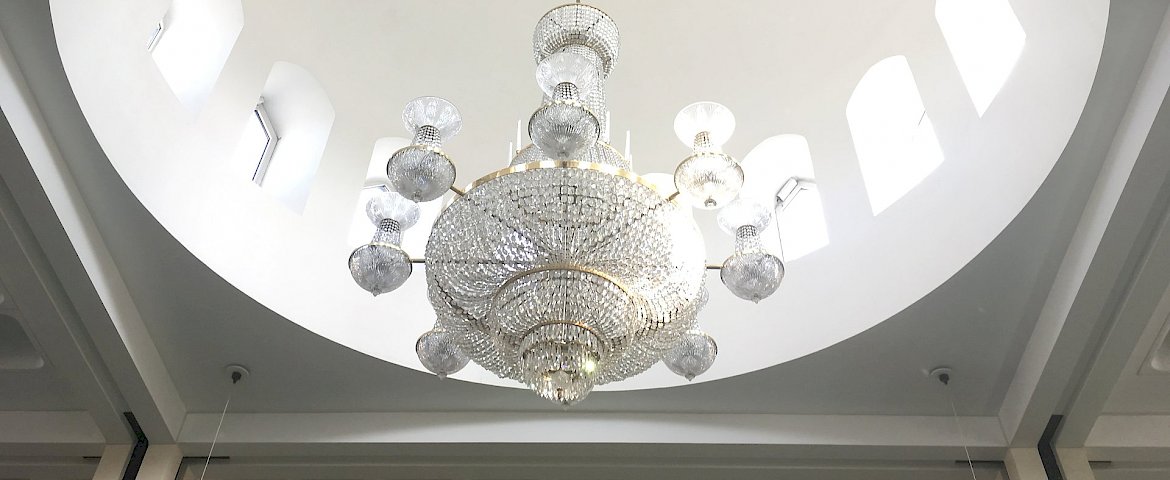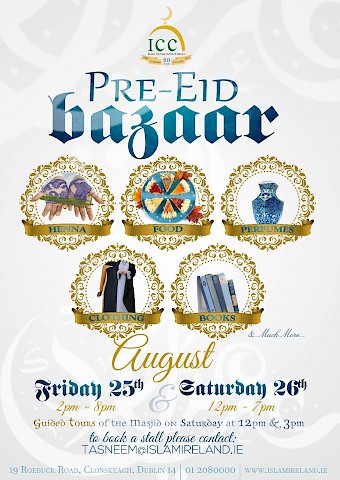 Pre Eid Al-Adha Indoor Fair 2017
The ICCI are pleased to announce their upcoming indoor fair/pre Eid Bazaar. It will take place in the Events hall which is located on the left hand side of the main entry stairway.  Come along, bring family, friends, neighbours and work colleagues.
Timings:
Friday 25th: 2pm - 8pm
Saturday 26th: 12pm - 7pm
There is onsite parking. Those coming by bus can take the No's 11 or 17, both stop right next to the Centre. Nearest Luas stop is in Windy Arbour.
To book a stall please email or call the Community Welfare office on 01-2080000 (ext 115) between 12pm and 4pm on Monday/Wednesday/Friday.
10% of the stall holders profits will go towards Al Aqsa mosque.
Mosque tours for the public will take place at 12pm and 3pm on the Saturday.