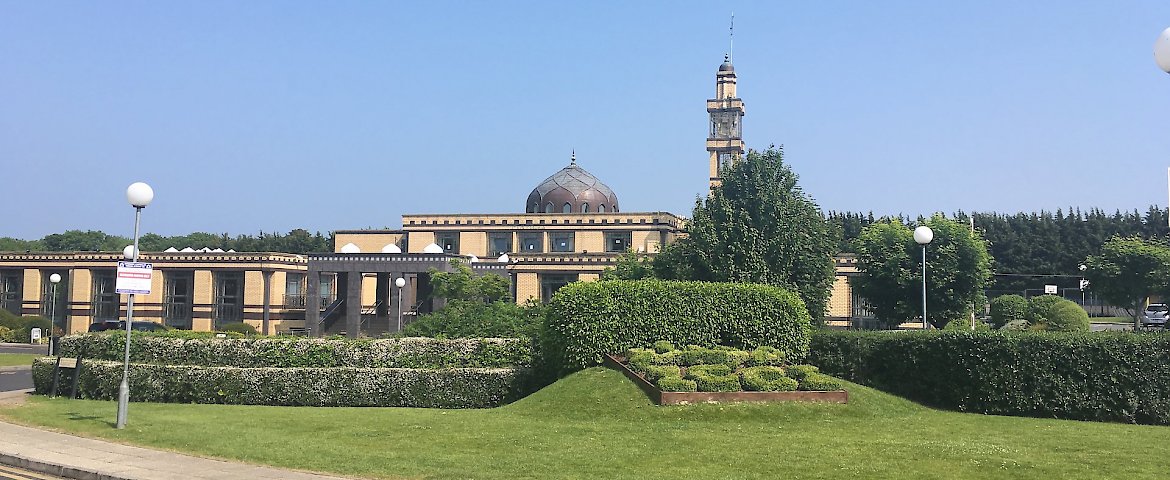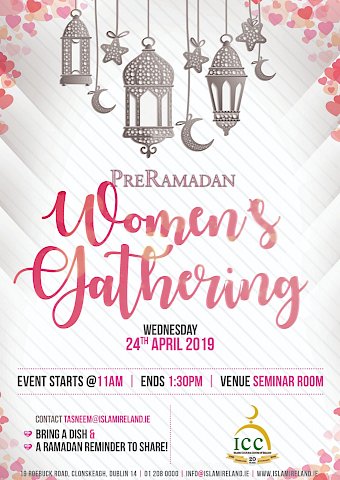 Pre Ramadan Women's Gathering
ICCI women's department invites you to attend our annual Pre-Ramadan Women's gathering that will take place on Wednesday 24th of April from 11am - 1:30pm in the seminar room.
This short program aims to act as a spiritual boost and and assist us in our preparation for the holy month.
Bring a dish, and a small reminder and join us!
Email Tasneem@islamireland.ie to register.