Assalamu alaikum
The Islamic Cultural Centre of Ireland wishes to congratulate all Muslims particularly the Muslims of Ireland on the arrival of the blessed month of Ramadan; the month of fasting which is starting here in Ireland - as in many other countries- Thursday 23rd March 2023 Insha Allah. May Allah enable us to reach the next Ramadan granting us prosperity and showering us with His blessings. May Allah accept our virtuous deeds and yours.
Ramadan Mubarak again and many happy returns.
تقبل الله منا و منكم و كل عام و أنتم بخير
و السلام عليكم و رحمة
VIRTUES OF RAMADAN
Narrated Abu Huraira: Allah's Messenger (peace be upon him) said: "Whoever observes Sawm (fasts) during the month of Ramadan out of sincere faith and hoping to attain Allah's rewards, then all his past sins will be forgiven (Agreed upon)
SUPPLICATION OF BREAKING THE FAST
The Prophet (peace be upon him), when breaking his fast, used to say: "The thirst is gone, the veins are moistened and the reward is confirmed, Allah wills." (Agreed upon)
TIMETABLE
Download the printable version here.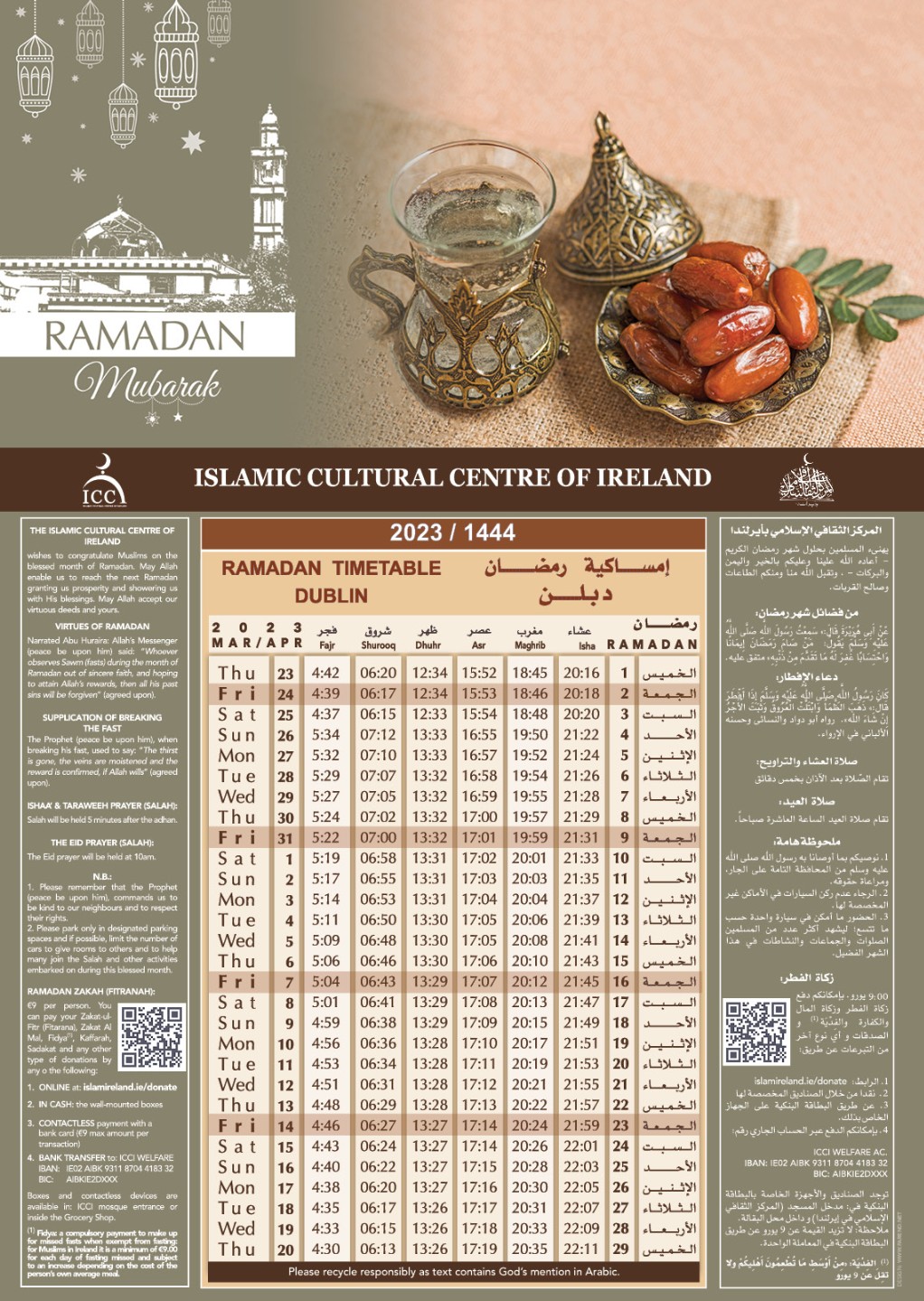 RAMADAN 1444/2023 LINKS
---