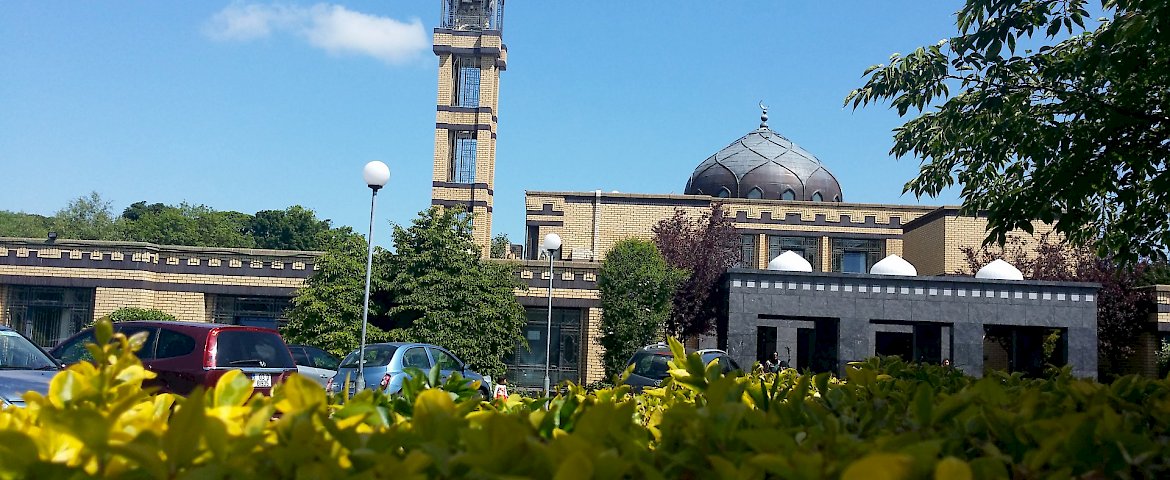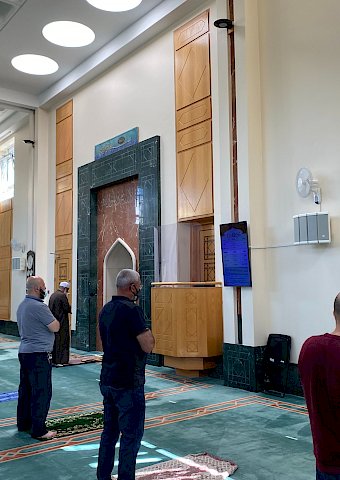 Salatul Kusuf - Eclipse Prayer 10 June 2021
In observance to the Sunnah, the Islamic Cultural Centre performed Salat-ul-Kusuf in the mosque today at 11.30am. It was conducted while adhering to all the due measures imposed by the current situation of COVID-19.
Narrated Abu Bakr: We were with Allah's Apostle when the sun eclipsed. Allah's Apostle stood up dragging his cloak till he entered the Mosque. He led us in a two-Rakat prayer till the sun (eclipse) had cleared. Then the Prophet (p.b.u.h) said, "The sun and the moon do not eclipse because of someone's death. So whenever you see these eclipses pray and invoke (Allah) till the eclipse is over."
Sahih al-Bukhari 1040