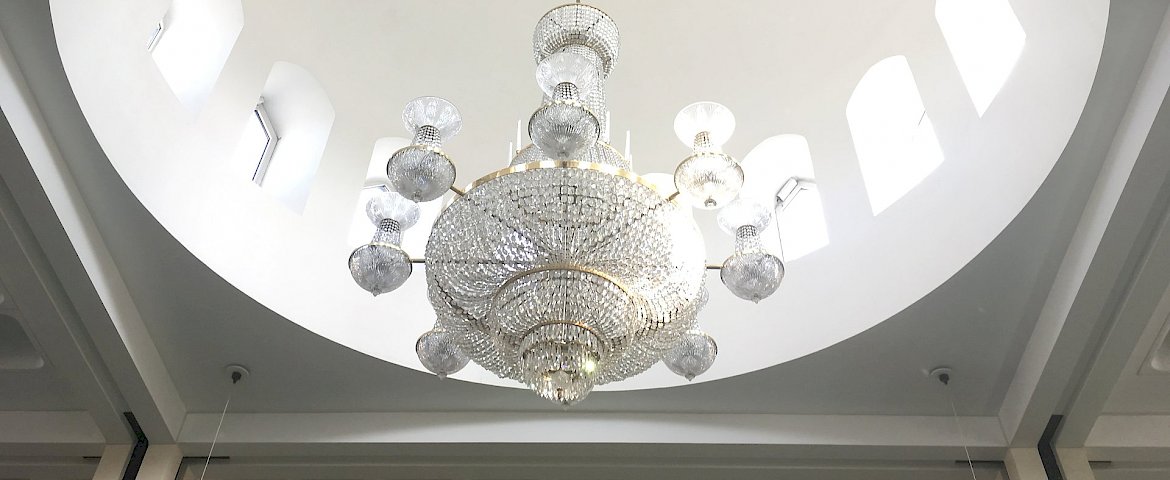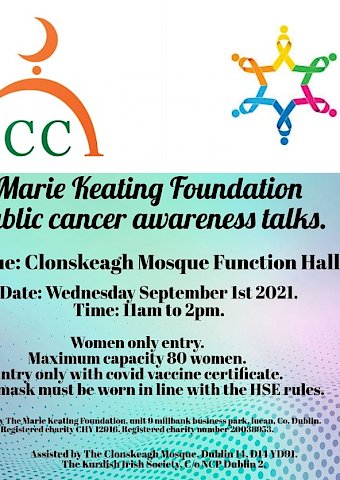 September 1st: Women's Cancer Awareness Talks
Public Cancer Awareness Talks for Women by The Marie Keating Foundation.

DATE: Wednesday September 1st
TIME: 11am - 2pm
VENUE: ICCI Events Hall
Maximum Capacity 80 women.
Vaccine Cert must be shown on entry.
Face masks must be worn in line with HSE rules.