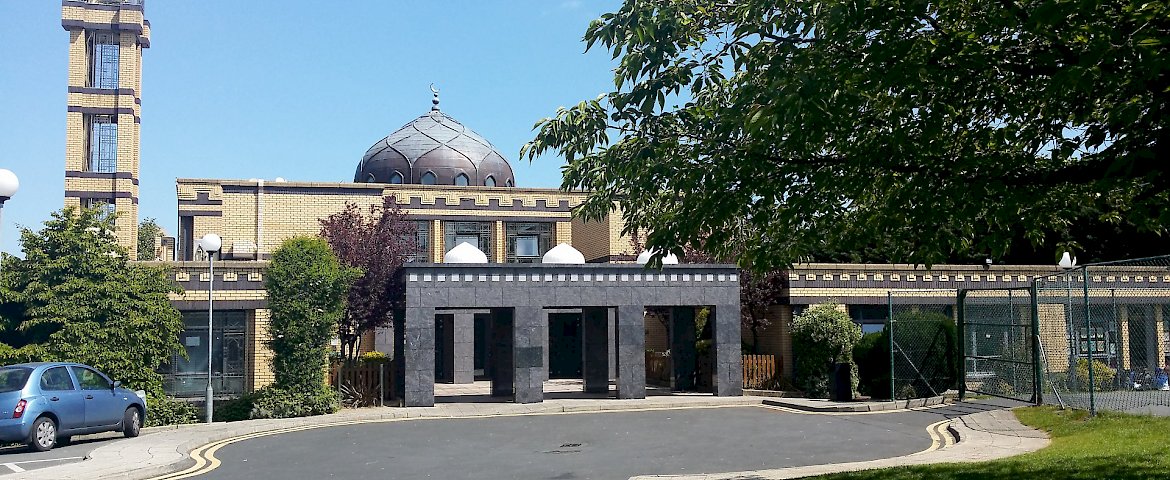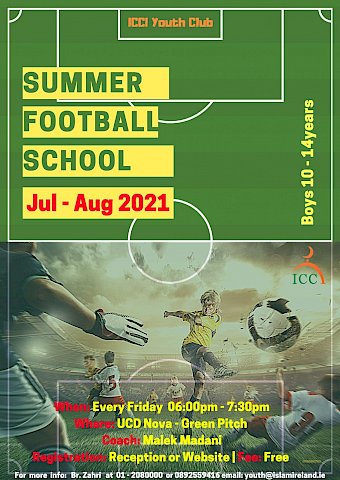 Sport: Clonskeagh United Football Summer School Try-Outs
The ICCI Youth Club and the "Clonskeagh United" football team are happy to announce a summer open try-out program titled "Summer Football School" for boys 10 - 14 years of age (born 2007 - 2011).
The Football Summer School will provide the boys with great fun showing their football skills, practicing new ones, working in teams and playing many games.
Day: Every Friday starting from 9th July 2021
Time: 6:00pm - 7:30pm
Place: UCD Nova "Green Pitch" (the pitch on the left hand-side after entering the UCD Nova
Coache: Malek Madani
For more information you can contact the following:
Malek at 0871208291
Zahri at 0892559416 or email: youth@islamireland.ie
Parental/Guardian consent form attached below.