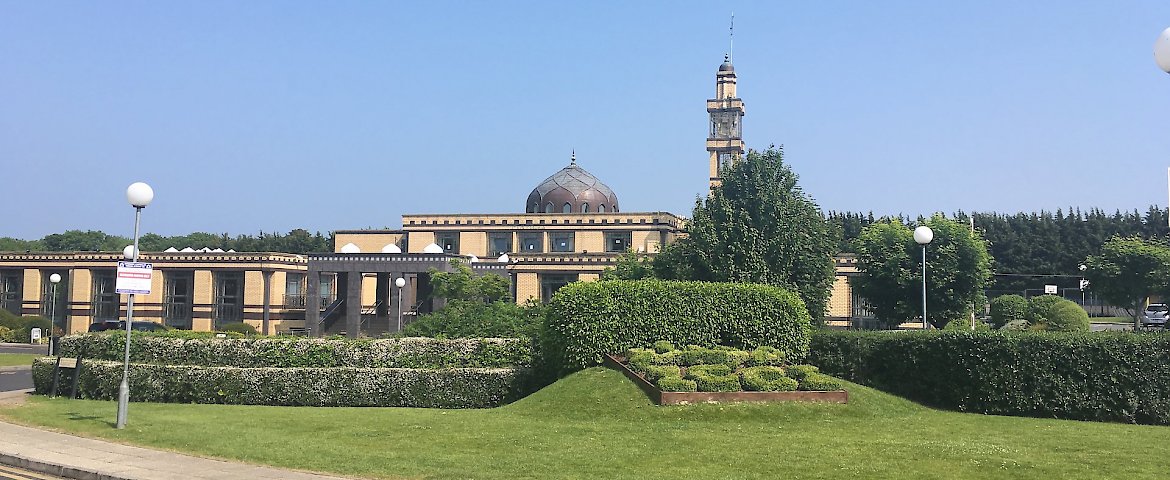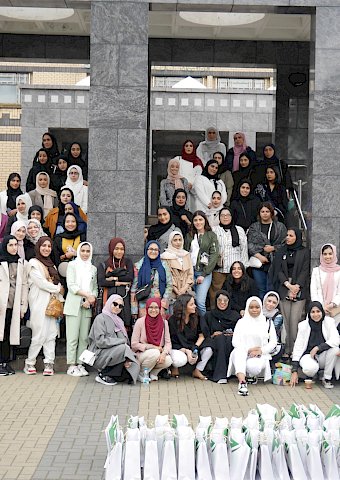 Summer School Student Visit
On Tuesday, July 2nd,  the Islamic Cultural Centre of Ireland had the pleasure of welcoming summer school students from different colleges in the United Arab Emirates. They are on a visit to Scotland and Ireland, staying in Trinity College for their summer visit. 
The students and their teachers were given a tour of the Centre, followed by a talk on the history of Islam in Ireland by Sr Amilah. Dr Nooh spoke about the work of the Islamic Cultural Centre and Sheikh Hussen gave a short talk.
Lunch was served in the seminar room, after which a group photo was taken at the front of the ICCI before departure. A small gift was presented to the students as a momento of their visit to ICCI.
We really enjoyed their visit and wish them all the best with their future studies and endeavers.