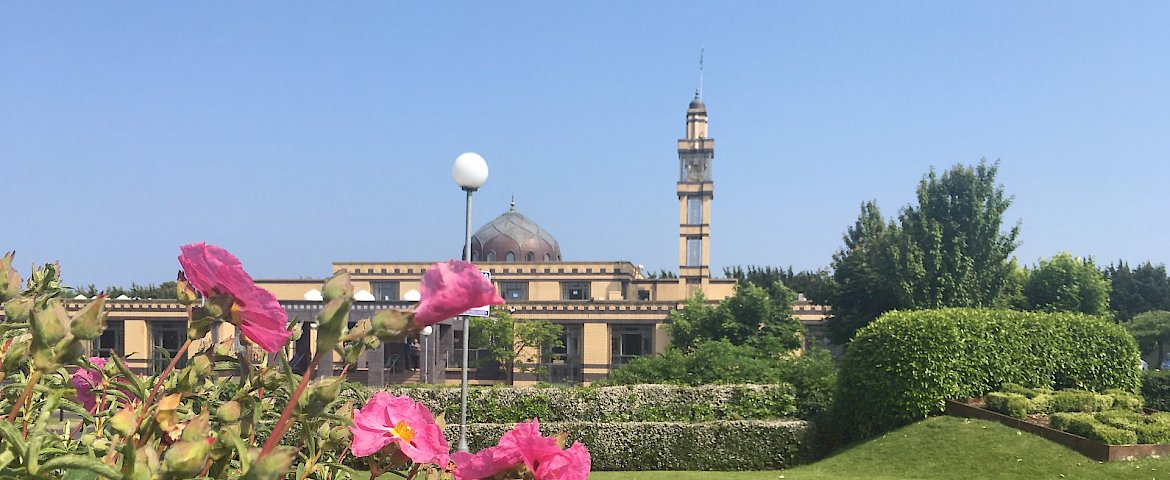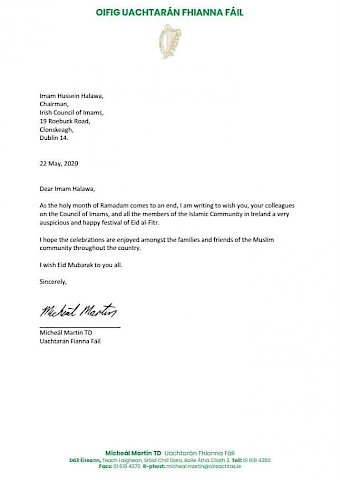 TD Micheál Martin's Eid Greeting
Received from An Oifig Uachtarán Fhianna Fáil
22nd May 2020
Dear Imam Halawa,
As the holy month of Ramadan comes to an end, I am writing to wish you, your colleagues on the Council of Imams, and all the members of the Islamic Community in Ireland a very auspicious and happy festival of Eid al-Fitr.
I hope the celebrations are enjoyed amongst the familes and friends of the Muslim community throughout the country.
I wish Eid Mubarak to you all.
Sincerely,
Micheál Martin TD
Uachtarán Fianna Fáil