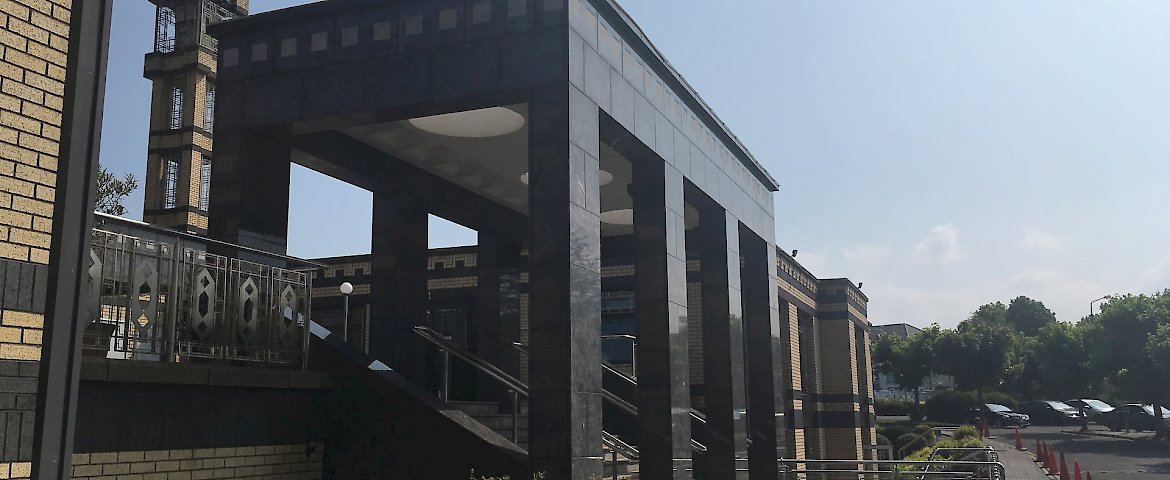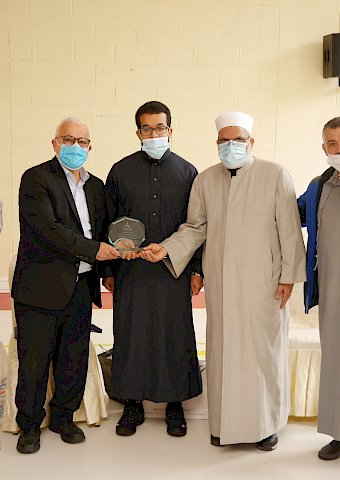 The Farewell Ceremony of Brother Al-Hassan
A farewell ceremony was arranged yesterday, the 15th of July at the Islamic Cultural Centre of Ireland in honour of our brother Al-Hassan Ahmed, who will be leaving us this month after his excellent service to the Centre for more than a year.
The ceremony began with a few words by brother Ahmed which then followed by a speech by Dr. Nooh. Both brother Ahmed and Dr. Nooh expressed their deep appreciation on all the work that was contributed by brother Al-Hassan as well as his outstanding character throughout his time at the Centre.
As mentors to brother Al-Hassan, both Sheikh Hussein and Sheikh Mohammed Ramadan also gave their inspirational and encouraging speeches towards brother Al-Hassan along with good remarks on his work at the Centre.
Brother Zahri also took the opportunity to share his work experience with Al-Hassan where he praised him for his work ethics.
A speech was also given by brother Al-Hassan himself, where he express his gratitude towards his parents and mentors for all the guidance and thanked for all the help that he received from everyone in general throughout his journey at the Centre.
As a token of appreciation, farewell gifts were then given to brother Al-Hassan from both Dr. Nooh and Sheikh Mohammed as . Towards the end of the ceremony, a lovely lunch was served.
May Allah grant him success in achieving his goals and bless him victory in this life as well as in after life.