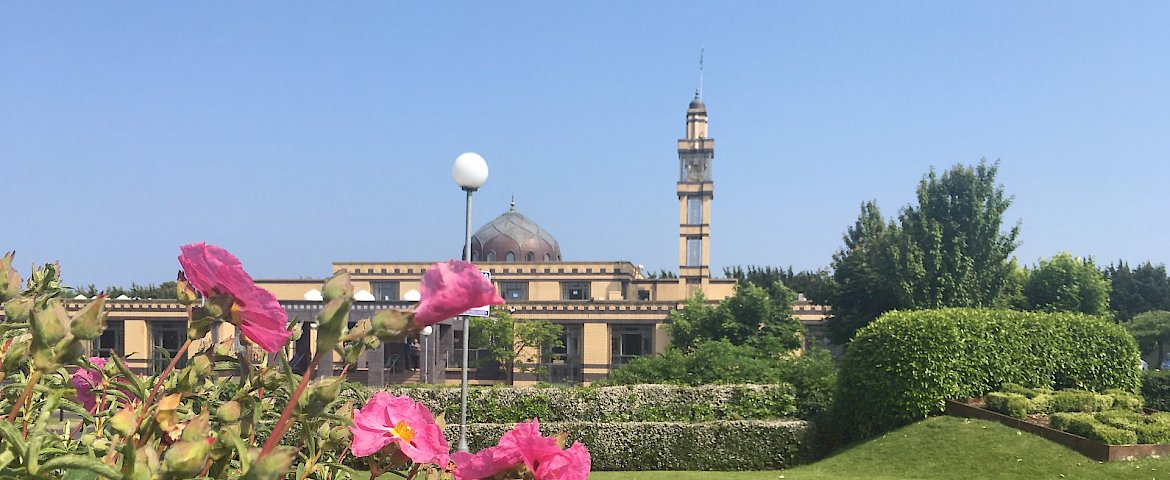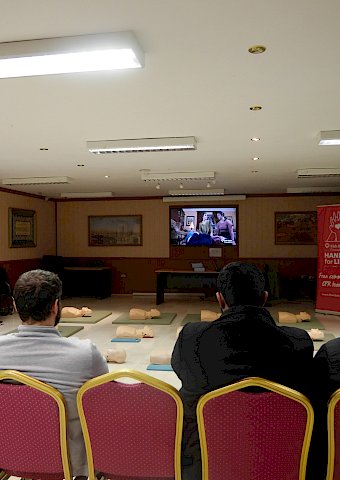 Update: Health Awareness Weekend
The ICCI launched Health Awareness Weekend 2019 on Friday 6th December 2019, beginning with Health Check with Mc Cabes Pharmacy Dundrum.  Friday afternoon witnessed many of our community taking the opportunity to avail of the Health Check facilitated by Mc Cabes Pharmacy staff.
On Saturday 7th December
The morning began with a workshop by Dr Elif Torun on the traditional Sunnah practice of Hijama.  It was an intriguing workshop that explained and elaborated on this Sunnah practice, indeed the information given was of excellent standard, following this hijama was offered to some community members by Dr Elif who is qualified and registered with the Irish Medical Council.
Following dhuhr ICCI hosted a talk facilitated by Sali Abuhajar on Nutrition, Sali is qualified in this field and gave a very detailed and informative talk that was greatly appreciated by the attendees.
During Saturday the ICCI hosted 'Hands for Life' who facilitated 3 workshops on CPR, each session filled with attendees eager to learn the much required method of CPR, thank you to 'Hands for Life'.
Saturday evening ICCI Youth welcome An Garda Siochana for a Drugs & Knife Crime Workshop, once again a great turnout.  The boys were briefed about and shown real-case scenarios where they were informed about the Law and Order Enforcement legislations and real samples were also presented at the event. The workshop were received very well by all the boys and it is proven to be vibrant, much interesting and needed.The evening ended with a short reminder about the Islamic perspective on the discussed subject and followed by tasty pizza treat. Overall, it is a great, needed and well-presented workshop.
We would like to sincerely thank Sergeant Darragh Lynch, Garda Deirdre Gately and Garda Darragh O'Brien for their noble work and valuable input into the development of our youth.  
Sunday 8th December
The ICCI were indeed privileged to welcome Cardiac Consultant Elrasheed Omer, who graciously gave of this time to deliver two invaluable talks on 'How to Maintain a Healthy Heart'.  The attendees were very grateful for Dr Elrasheed's talk and advice given and have requested his return in the future if possible.
Monday 9th December
The ICCI hosted a talk facilitated by Emilia Marchelewska from CAIRDE on the topic of 'Accessing Services'.  This talk was of great importance in particular to our immigrant community, the information given was invaluable.  Emilia advised all of us to download the app : healthconnect for information on all access to health services in Ireland.
Health Awareness Weekend closed with a special 'Healthy Option' breakfast furnished by What The Falafel restaurant who are based in Dublin 2, South William Street, not only was it a healthy breakfast, it was also delicious.