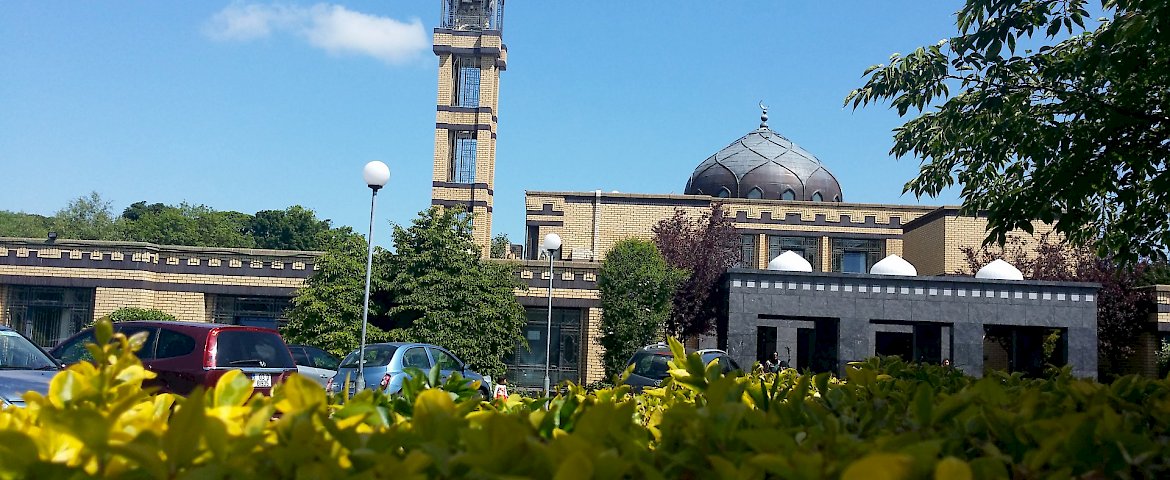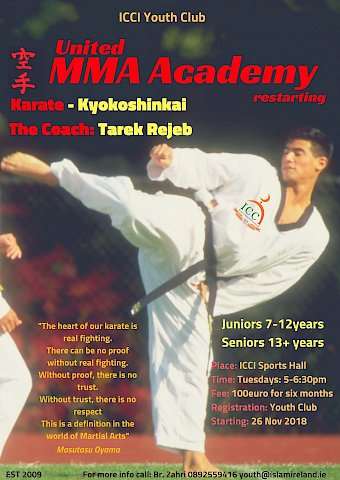 Update: Kyokoshinkai Training.
We as the organisers are very excited to update you all after restarting the Martial Arts with Karate Kyokoshinkai. It has been very successful and the participants are having a great time. They are all very happy and motivated, wanting to work towards gaining their Black Belts! 
 See the attached poster for more information. Registration form is  also attached below.
Why Training
The training with Kyokushin Karate allows you to develop a range of skills from mind to body:
Determination despite difficulties
Self-confidence
Set goals and work toward them
Perform under pressure
Reduction in body fat and develop healthy body
Learn the ability to defend yourself
Coach: Tarek Rejeb (Black Belt – 2nd DAN)
Day: Every Tuesday
Time: 5:00 – 6:30pm
Place: ICCI Sports Hall
Fee: €100 for six months
Registration: ICCI Youth Club
Karate Kyokushinkai
"The heart of our karate is real fighting.
There can be no proof without real fighting.
Without proof there is no trust.
Without trust there is no respect.
This is a definition in the world of Martial Arts."