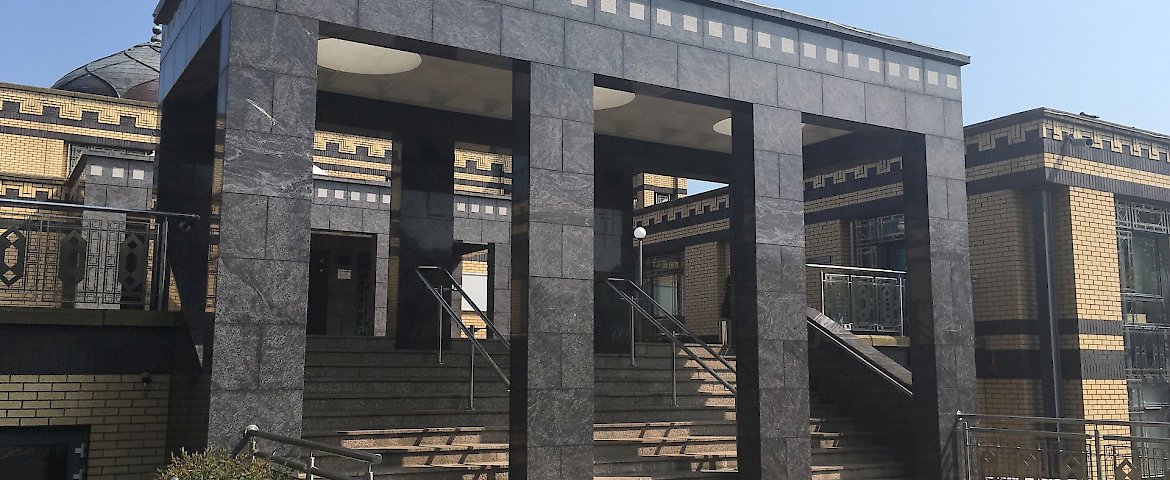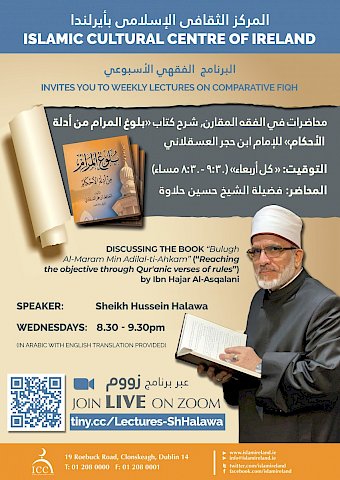 Weekly Fiqh Online Classes
Brothers and Sisters, As-Salamu Alaikum Warahmatullahi Wabarakatuh,

We pray to Allah that this message reaches you while you, your families and loved ones are in the best state of Iman, health and happiness.
We are delighted to announce that the ICCI dawah department is resuming the weekly Fiqh online classes explaining "Bulugh Al-Maram Min Adila-ti-Ahkam" by Imam Ibn Hajar, may Allah be merciful with him.

Time: Wednesdays at 08.30- 9:30pm
Speaker: Sheikh Hussein Halawa (Imam of the Islamic Cultural Centre of Ireland & Chairman of the Irish Council of Imams)
Translation is available.
We will be happy if you can join us and please feel free to invite your family, friends and colleagues to join in.
Remember: The guide to a good course of action receives a reward equal to that granted to the doer of good.
Meeting invitation:
Topic: Imam Hussein Halawa's meeting
Join Zoom Meeting: https://zoom.us/j/92966655819
Meeting ID: 929 6665 5819
~ Sheikh Eid