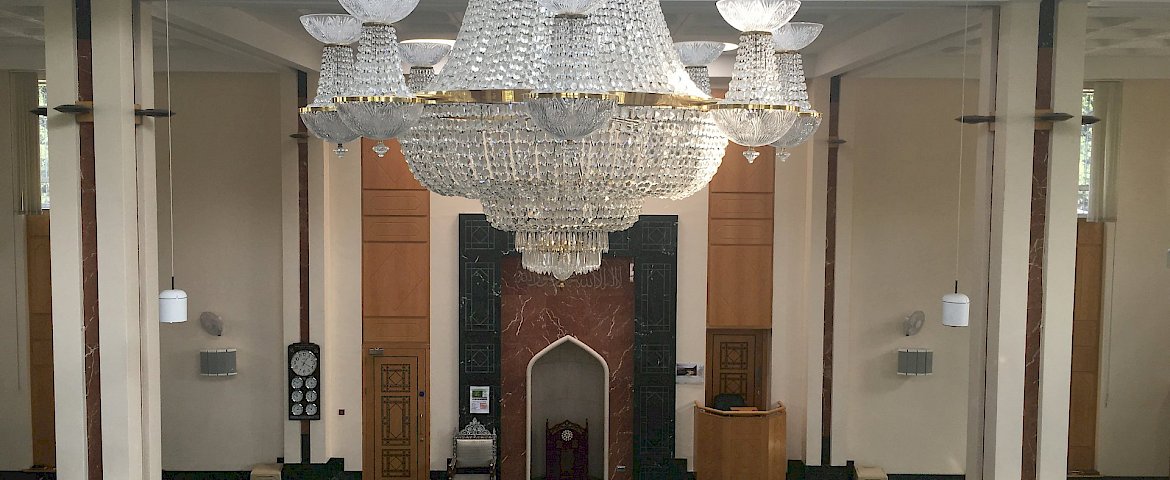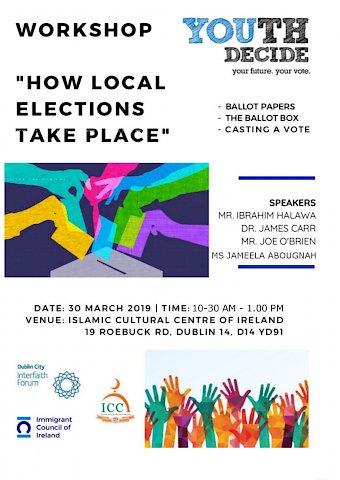 Workshop: YOU-TH Decide
On Saturday March 30th we held an information session for youth on how local elections take place. 
The morning was opened by Dr Nooh Al-Kaddo, welcoming the guest speakers and participants. Ibrahim Halawa was MC.
Mr Joe O'Brien (Immigrant Council of Ireland) started with the first talk of the morning detailing local elections in Ireland, and informing people that anyone can take part in these elections.
Dr James Carr (University of Limerick) who has many years' experience working with the Muslim community and researching on topics such as Islamophobia spoke about the engagement of Muslim communities.
Mr Adrian Cristea (Dublin City Interfaith Forum) gave his experience of bringing all communities and denominations together. A challenging task but well worth the results!
Ms Jameela Abougnah (UCD, Political Science & International Relations Student) gave her perspective on young Muslims' engaged in politics, how important and relevant it is in Ireland, especially among the Muslim community. There was good feedback to her session and inspiration to the youths to get engaged with the community, life in general and political life.
The morning was finished off with Mr Joe O'Brien facilitating a workshop on how voting works. The participants took part in a mock vote. Votes were then counted so everyone could see in reality how it happens.
Attendees commented at the end of the programme that it was very beneficial and informative.
Thank you to the speakers and all who attended.