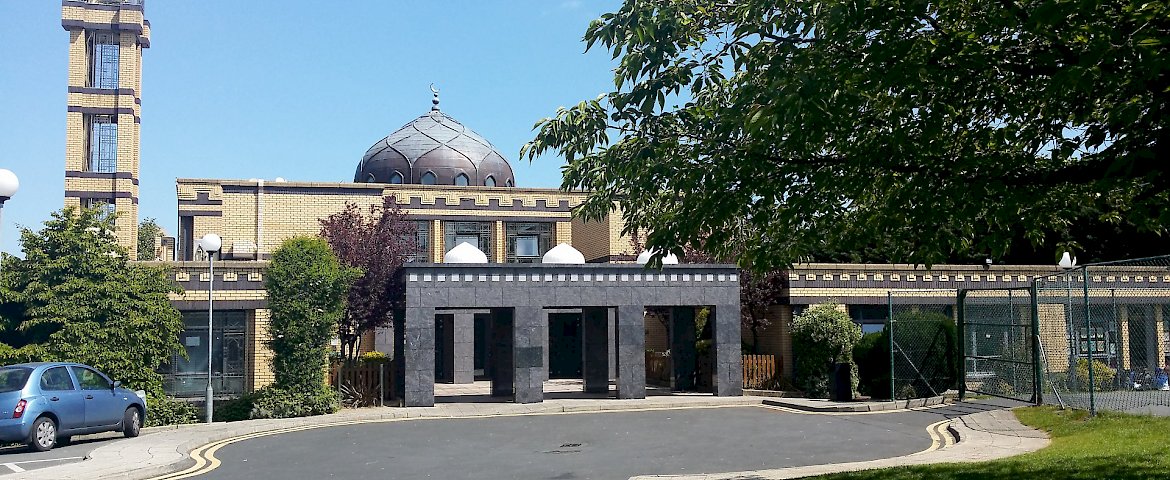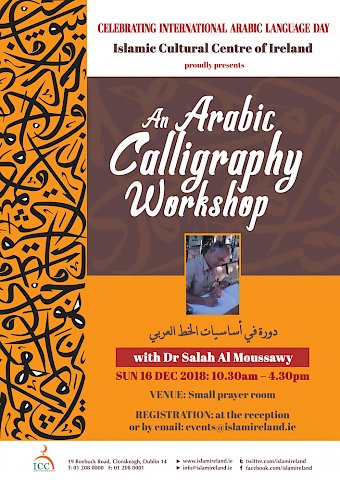 An Arabic Calligraphy Workshop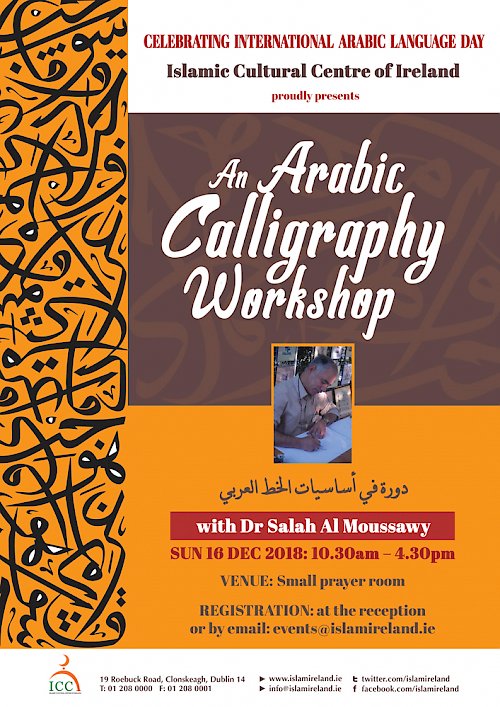 In celebration of the International Arabic Language Day 2018, The Islamic Cultural Centre of Ireland has organised an Arabic calligraphy workshop with renowned calligrapher Dr Salah Al Moussawy from France.
The workshop will take place on Sun 16 December 2018 from 10.30am-4.30pm in the small prayer room.
To register your interest please email us or contact the ICCI reception.
To find out more about our International Arabic Day 2018, click here.