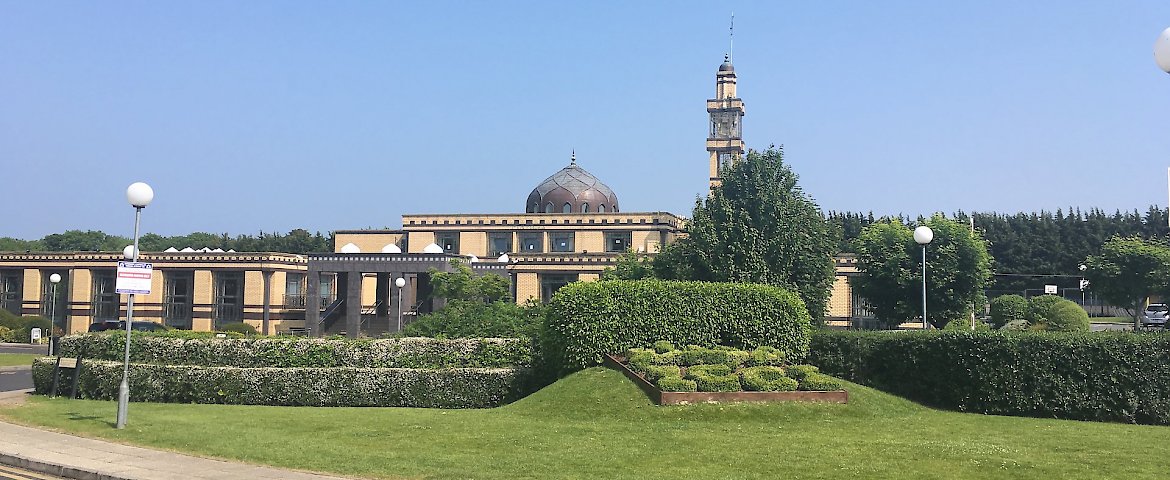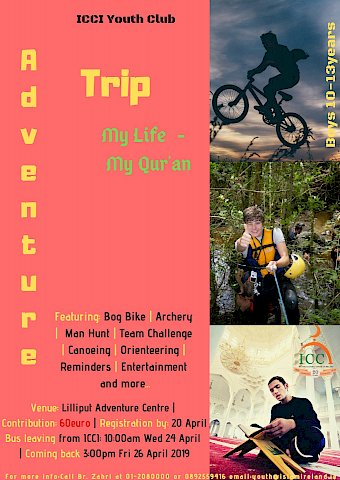 Boys Youth: Spring Adventure Trip for Boys 10 – 13 years
The Youth Club of ICCI is happy to announce its next Spring Adventure Trip for the junior boys titled:
"My Life – My Qur'an"
The Trip will take place in the shore of the beautiful Lough Ennell near Mullingar.
Who: Boys 10 – 13years
When: 24th – 26th April 2019
Where: Lilliput Adventure Centre, Co. Westmeath
Contribution to the price: €60
Registration by: Saturday 20th April 2019 in the ICCI Reception or the Youth Dept.
Registration: Places based on 'first come first serve basis' - Limited places!
 
The Bus will leave at 10am from the ICCI on Wednesday 24th April 2019
Coming Back on Friday afternoon at around 3:00pm inshaallah
The trip will be featuring: Bog Bike | Archery | Man Hunt | Team Challenge | Canoeing | Orienteering | Islamic Reminders | Entertainment and more...
Limited places, register now!
Make sure you fill in the form which is attached below.