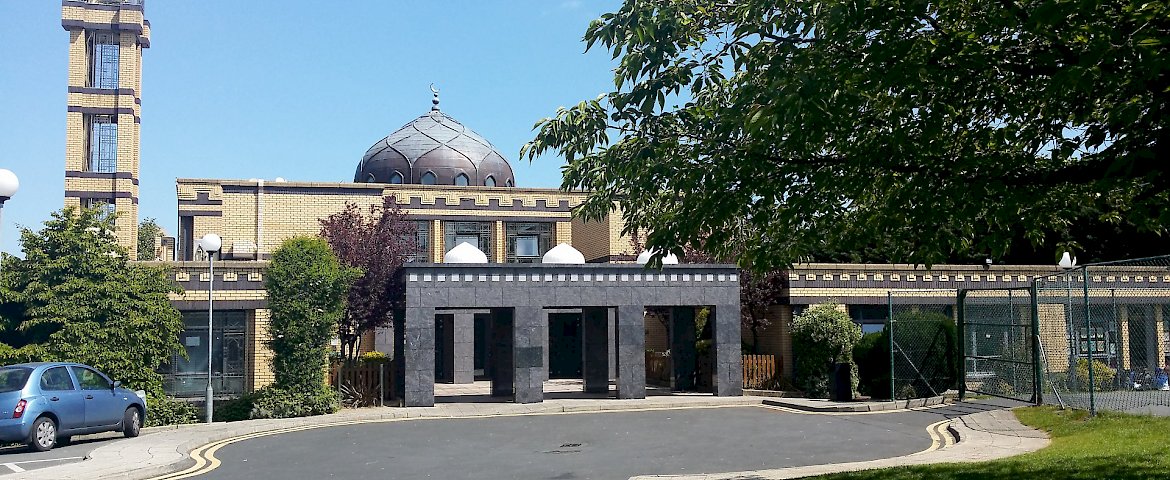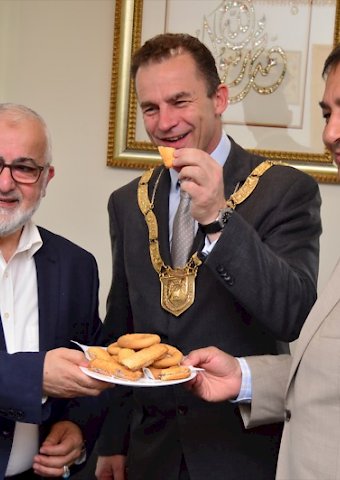 Eid ul-Adha 2017 Day at the ICCI
On Friday 1st September 2017, with the arrival of Eid-ul-Adha, the Eid prayer was held in the Islamic Cultural Centre of Ireland at 10am with large numbers in attendance despite the normal working day.
Celebrations at the ICCI began early that morning with worshippers arriving from 8.30am to attend prayers at 10am. The sound of Takbeer in advance of the prayer was awesome and inspiring, the joining together of the community while praising our Creator at this time exuded the sense of community. Following the prayer and Khutba, the congregation celebrated in traditional fashion by greeting each other with 'Eid Mubarak' and shared in the humble offerings of tea/coffee, cakes and sweets for the children.
The management, the staff of ICCI and the community were also particularly pleased to welcome Mr. Tom Murphy, Cathaoirleach of Dun Laoghaire Rathdown who was in the attended for the occasion.  You can view his special message below.
We look forward to welcoming our esteemed guest as well as all members of the community back to ICCI in the future.
May Allah the Almighty, in His infinite mercy, accept all our good deeds and grant us all peace, prosperity and progress.
About Eid ul-Adha
This holy celebration was initiated when Allah commanded Prophet Ibrahim (a.s) to sacrifice (slaughter) his son, Prophet Ismail (a.s). Both of the noble Prophets willingly obeyed Him. Their only wish was to obey Allah, not knowing what the Almighty had in store for them! When Prophet Ibrahim (a.s) began the sacrifice, Allah replaced Prophet Ismail (a.s) with a lamb! Eid-ul-Adha is celebrated on the 10th of Dzulhijjah, and it is the feast of self-sacrifice, commitment and obedience to Allah. Like Prophet Ibrahim (a.s), he showed great willingness to sacrifice his son, so Muslims should learn that we too, must try to be as obedient. So thus, let's be better Muslims and be more obedient to Allah! Eid-ul-Adha was celebrated on Friday, 1st September 2017 across the world.