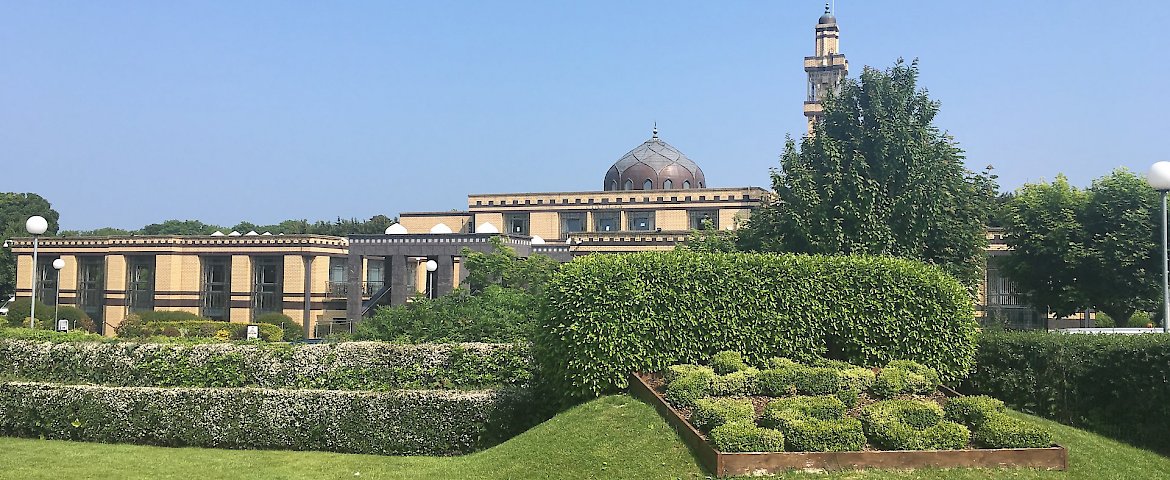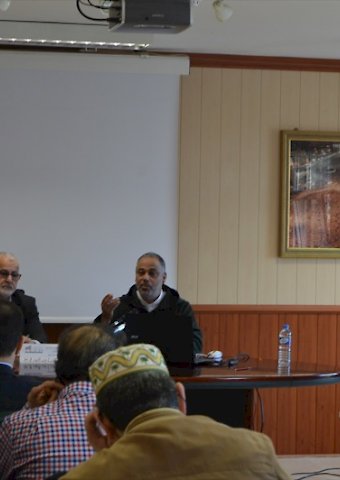 ICCI hosts an excellent course of Usul ulFiqh
The Islamic Cultural Centre of Ireland has conducted a three-day course of Usul ulFiqh: delivered by Dr. Nouradden Karrat, from 15-17 April 2017. The course witnessed an excited discussion by the students of the European Institutes of Human Sciences in Dublin and the other attendants.
Dr Nouradden Karrat who is a professor in the Université Mohammed 1 Oujda, the Kingdom of Morocco, has elaborated the main sources of Islamic Law in brief (the Holy Quran, the Sunnah of the Prophet, the unanimous agreement (Ijmaa'), and the anaology deduction (Qiyas). But he focused on the Secondary Sources of Islamic Law which was the core of the Course, elaborating the reasoning methodologies of deduction of Islamic Rulings, such as, juristic preference (Itihsan), presumption of continuity ( Istishab), and the issues of Public Interest ( Al-Masalih Al-Mursalah), the Previous Law of Islam( Shar'u Man Qablana), the local Custom (Al'urf),  the Saying of the Companion of the Prophet ( Qawl Assahabi), and the blockage of devices (Saddu Alzarai'a).  
The course ended with a very good feedback from all participants.  
Da'awa Section in ICCI would like to offer their appreciation and thank Dr Nouradden Karrat in particular as well as all participants in general.