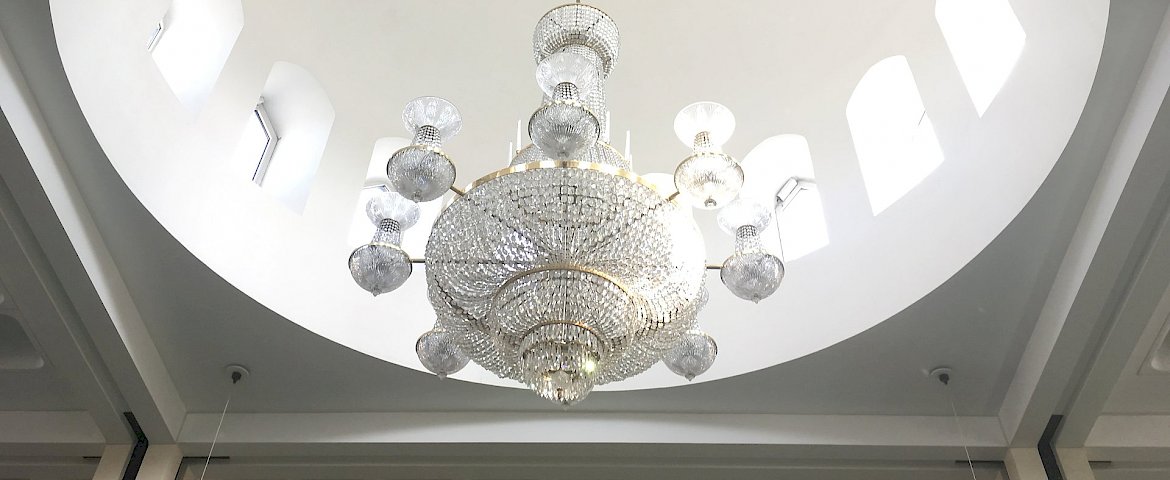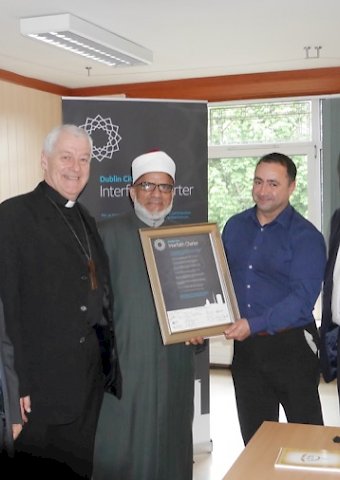 ICCI Hosts an Interfaith Meeting
On  Monday 22nd May 2017, the Islamic Cultural Centre of Ireland hosted a meeting for Dublin Interfaith Table. Members of Dublin Interfaith Table were welcomed by Dr Nooh Al-Kaddo, CEO of the ICCI, and other senior members of staff. 
Sheikh Halawa, the Imam of the ICCI, gave a talk at the beginning of the meeting stressing the paramount importance of this meeting and the urgent need for many functions of similar nature. During this meeting, chaired by Bishop Michael Jackson, Archbishop of the Church of Ireland, the proposed charter was discussed.
Invitation for deliberation was made in the very beginning and hence during the three-hour meeting, participants brainstormed on a number of issues, the most important of which was visibility and activity. This meeting was concluded in a friendly way where the participants stayed back for a one to one chat.