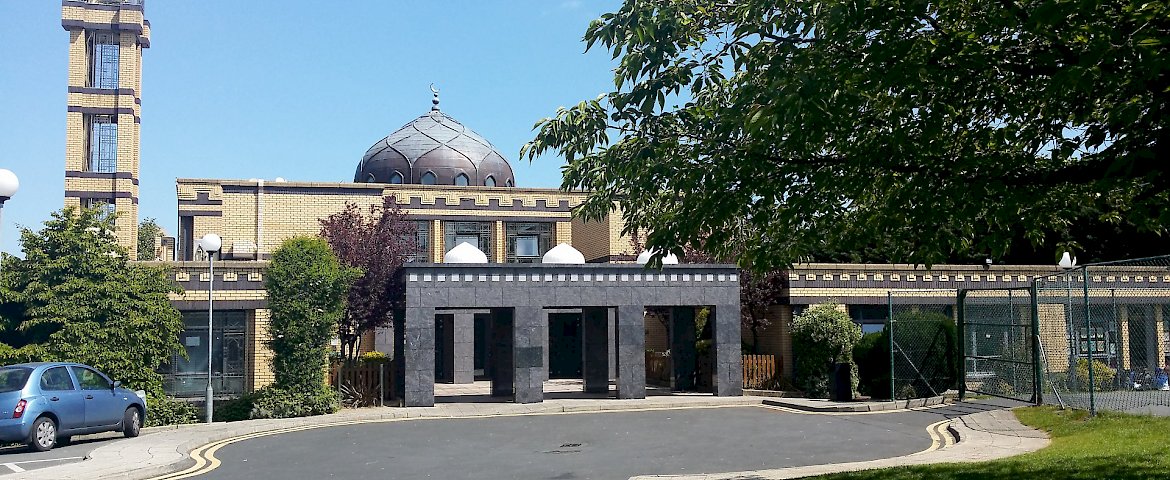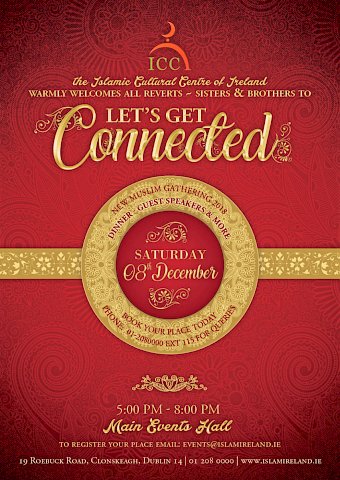 Let's Get Connected - New Muslim Gathering 2018
The Islamic Cultural Centre of Ireland warmly welcomes all reverts - sisters and brothers to 'Let's Get Connected'!
Featuring dinner, guest speakers and more...
Venue: Main Events Hall ICCI, 8th December 2018, 5 - 8 pm..
Book your place today! For more details please see the poster.