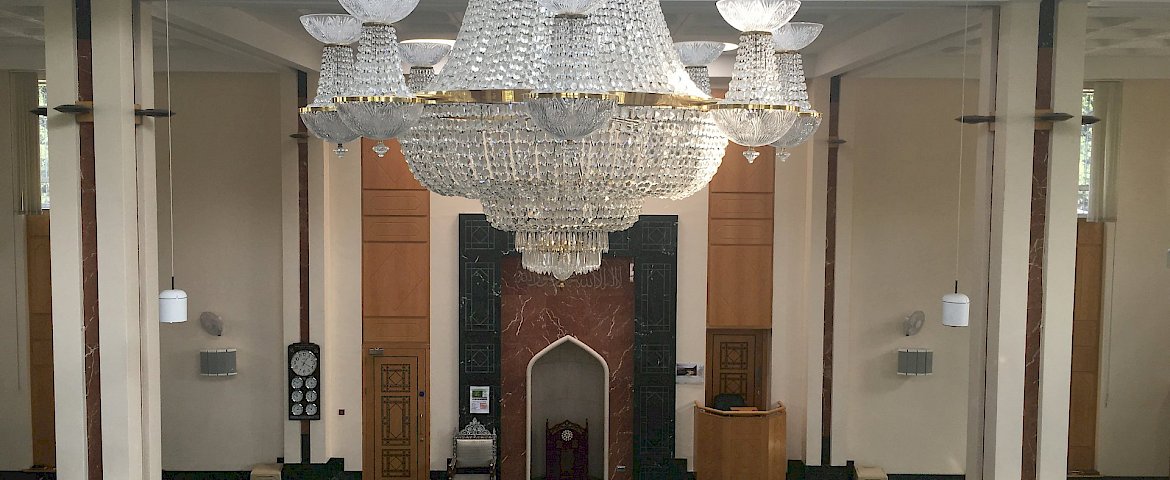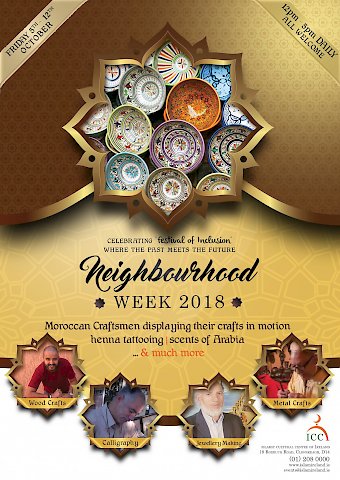 Neighbourhood Week 2018 Officially Opened
Mr Abdelmalek Bouteyine, Head of the Chamber of  Arts and Crafts in the Moroccan Ministry of Art, officially opened our Neighbourhood Week at 12pm today. Mr Bouteyine was accompanied by Sheikh Hussein Halawa and Dr Nooh Al--Kaddo (CEO). They met with the artists and tasted samples of Moroccan biscuits, washed down by Moroccan mint tea.
The exhibition is open to the public from 12pm - 5pm daily until Friday 12th October (inclusive). Don't miss out on this wonderful opportunity to meet the craftsmen.