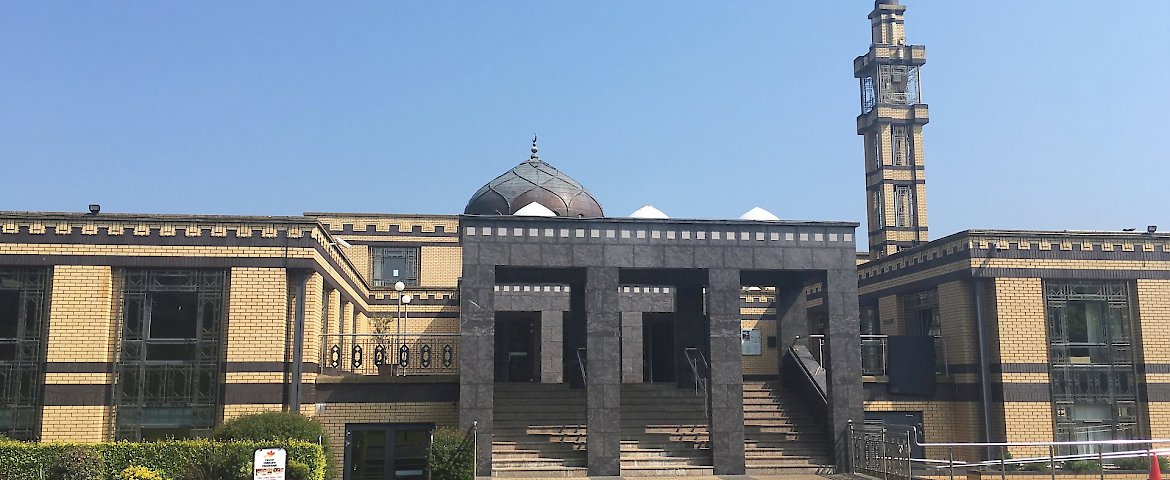 The Beauty of the Arabic Language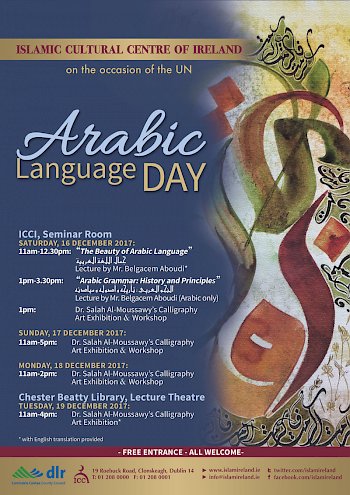 The Islamic Cultural Centre of Ireland on the occasion of the UN Arabic Language day December 18th has organised a series of lectures, exhibitions and workshops. 
They will take place in the Seminar room of the ICCI. 
On Tuesday, December 19th there will be an art exhibition held in the Chester Beatty Library. 

There is free parking on the grounds of the ICCI. Bus routes are the 11 and 17.

See poster for more information.
This event is sponsored by Dun Laoghaire Rathdown County Council.