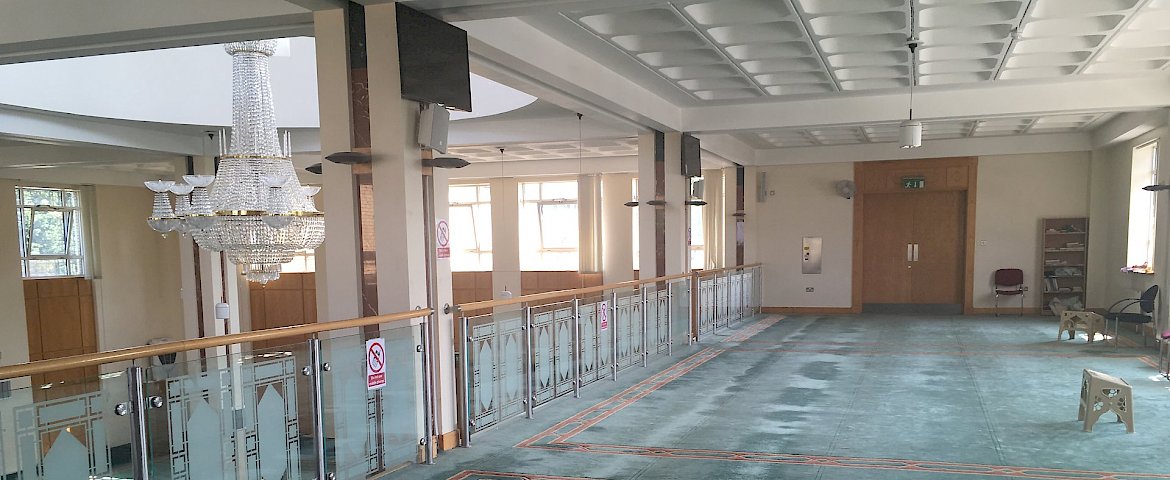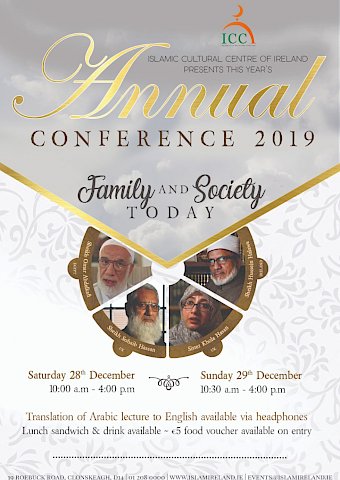 Annual Conference 2019: Family and Society Today
The Islamic Cultural Centre of Ireland is pleased to announce the line up for this years annual conference which will take place on Saturday 28th and Sunday 29th of December.
Our main speakers will be:
Sheikh Omar Albdelkafy
Sheikh Sohaib Hassan
Sr Khola Hassan
Sheikh Hussein Halawa
For the workshops we are also pleased to welcome Dr Hussein Naji and Sr Kathleen Roche-Naji from Approachable Parenting UK.
The schedule will be posted shortly.
Tea/Coffee and refreshments will be provided on the day. If you wish to avail of a sandwhich for lunch, €5 can be paid upon registration. 
To register for the conference please email: events@islamireland.ie, call 01-2080000 or use the form below.
Registration Form